The Yinhe Cave Hiking Trail
The waterfall comes down directly halfway on the mountain cliff; the stunning scenery is popular with travelers
Anchor point
Updates : 2023-05-28
5596
Travel tips
The Yinhe Cave is an IG check-in location.
Photo tip: stand on the Temple's protruding terrace and take photos with the waterfall and cave.
It's very relaxing and enjoyable to walk the wooded paths along the way and inhale the fresh air.
Maokong Gondola Station can be reached by hiking through the Yinhe Cave Trail.
Walk carefully as the stairway is slippery.
Introduction
The Yinhe Cave, Xindian, New Taipei City is incredibly popular on IG. Its most peculiar sight is a small shrine of the Guanyin (Goddess of Mercy) embedded in the cliff, which is a must-visit fantasy land together with the waterfall and lush vegetation nearby.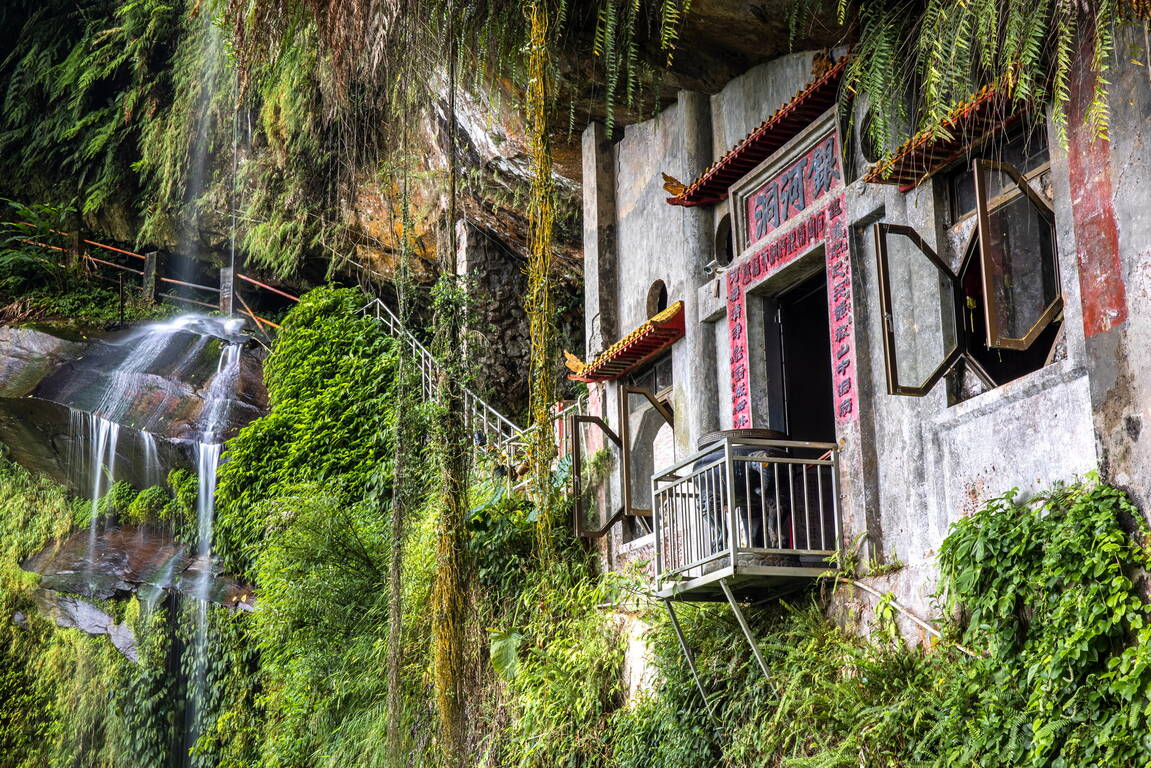 Exploring the Yinhe Cave.
The Yinhe Cave is a concave surface of the mountain in the upper reaches of Meiziliao River. In addition to appreciating the waterfall and ferns on the Guanyin Temple's terrace, you can rest in the stone tables and chairs while being immersed in the atmosphere of the mountains and woods. Visitors can also walk through to the Lü Dongbin Temple behind to get close to the waterfall for the cool mist. It is said that the Lü Dongbin Temple is built because of the alleged Lü Dongbin's footprint on a rock above the waterfall. This is pairing with his other footprint at Xianjiyan in Jingmei. Lü Dongbin Temple was therefore established here, and giving the place a touch of mystery.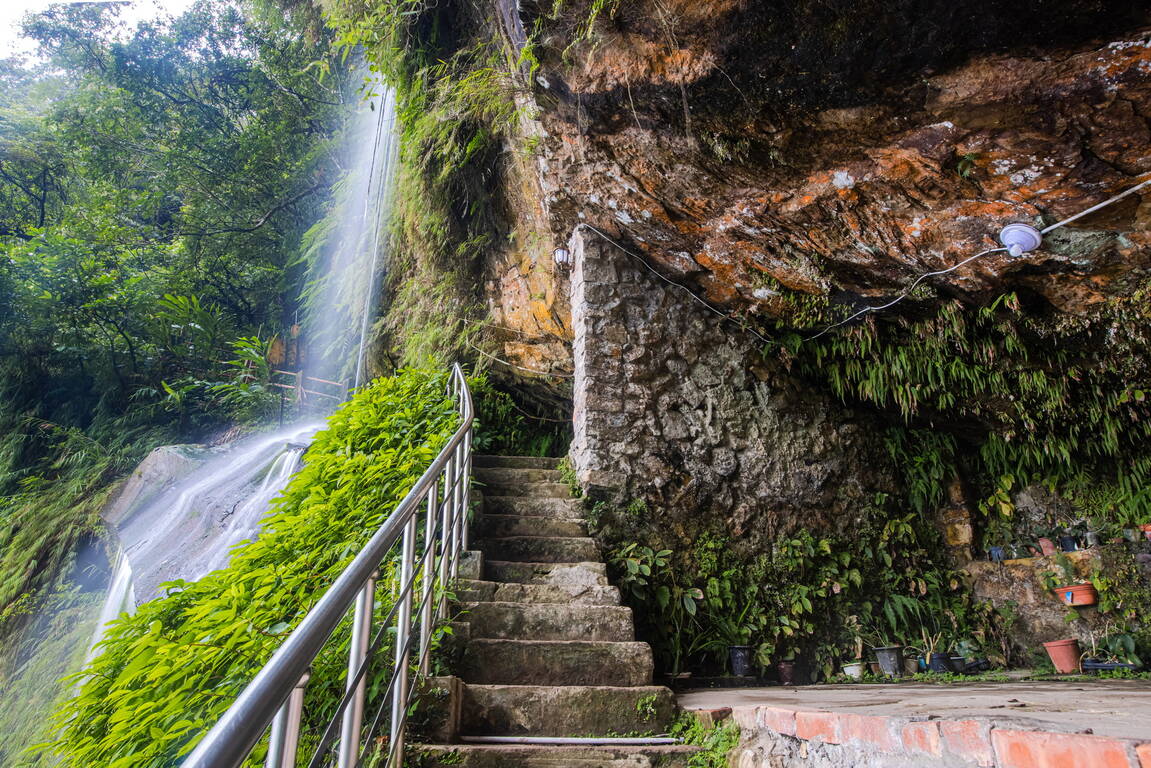 Transportation information
Visitors can take a bus to "Yinhe Cave station" or "Zhongsheng Bridge station," and walk for 10 minutes to reach the trail entrance, and the Yinhe Cave is 30-minute walk away. If your physical condition permits, you can also hike from the Yinhe Cave Trail to Maokong Gondola Station for a day trip!