Sandiaojiao Lighthouse
Located on the easternmost cape in Taiwan, the Sandiaojiao lighthouse is the Island's first place to greet the dawn every morning.
Anchor point
Updates : 2022-12-05
2716
Travel tips
One of Taiwan's four extreme points that you shouldn't miss when traveling around the island.
It's Taiwan's first place to greet the dawn every morning.
You can visit the exhibition room inside the lighthouse.
When visiting in hot weather, you are advised to bring a parasol and wear sunscreen.
You can overlook the splendid scenery of northeast coast of Taiwan like Guishan Island and Lailai Geological Zone.
The wonderful seascape can be photographed from Taiwan's easternmost observation deck next to the lighthouse.
Introduction
Built in 1935, the Sandiaojiao Lighthouse is Taiwan's easternmost point and its first place to greet the dawn every morning. The lighthouse has an exhibition room inside and offers a panoramic view, overlooking the Magang Port and Lailai Geological Zone, and the Guishan Island and other scenery of the Northeast Coast on fine days.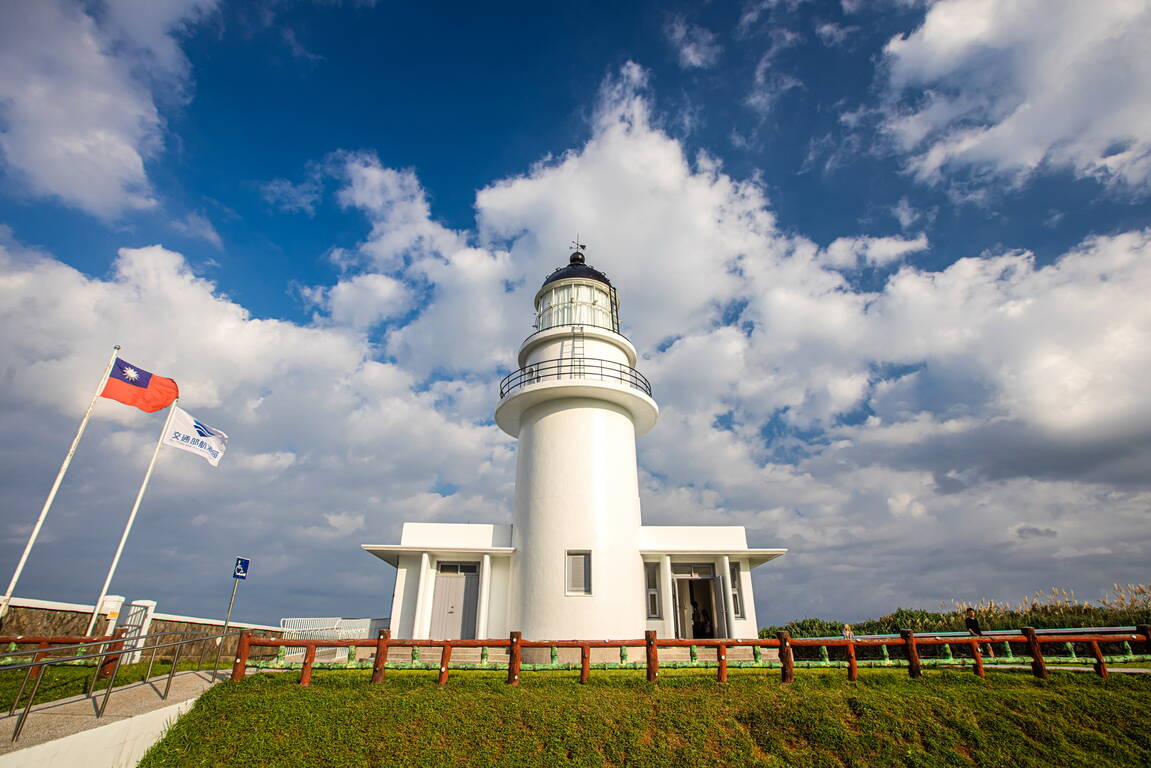 Walking on the trail toward the lighthouse, you will see three major white buildings: the Airway Radar of the Civil Aeronautics Administration, a chapel, and the Sandiaojiao Lighthouse. There are romantic installations and a European gazebo on the meadow, making it full of Mediterranean ambience. This site has been used in scenes in numerous idol dramas and is often chosen for taking wedding photographs.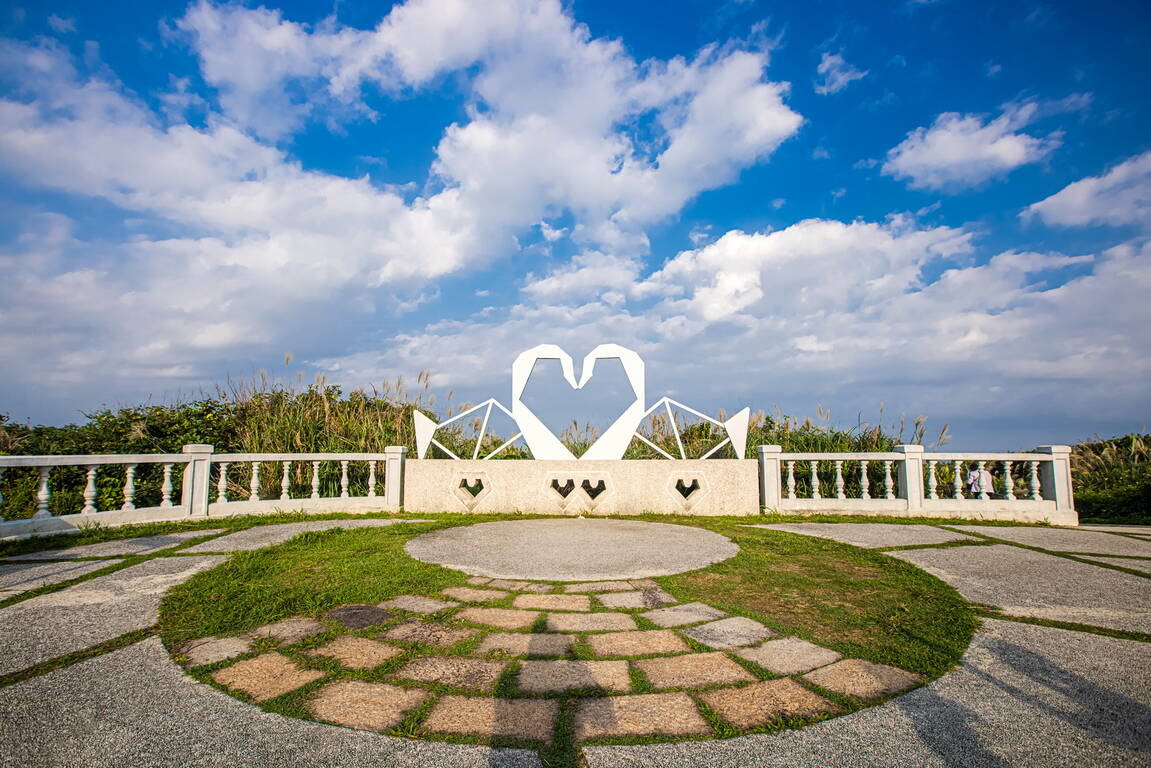 The pure white Sandiaojiao Lighthouse has been dubbed "Taiwan's Eyes." It is a crucial beacon of the Pacific region, guiding innumerable passing ships. There is an exhibition room inside the lighthouse that displays the distribution map of lighthouses across Taiwan, lighthouse stamps issued by the Post Office, and the main duties of the Customs Administration, Ministry of Finance. There are also various lighting parts and models, which enable the visitors to better understand the history of Taiwan's lighthouses.