Shifen Waterfall
Visit Taiwan's version of Niagara Falls for the marvelous waterfall.
Anchor point
Updates : 2023-05-30
29.9k
Travel tips
See Taiwan's Niagara Falls.
A rainbow appears when the sunlight is reflected on the waterfall.
An ideal destination for an outing to get rid of summer heat.
Please remember to protect yourself from the sun when visiting in the summer.
June-September:opening hours are 9:00-18:00. Final entry is at 17:30.
October-May:opening hours are 9:00-17:00. Final entry is at 16:30.
Introduction
The Shifen Waterfall Park, which is adjacent to the old street, is located on the mainstream of Keelung River. Due to the river's erosion, faulted terrain and strange rocks have formed along with many waterfalls and geological wonders. Shifen Waterfall is the most famous among them. You can see astounding geological phenomena like potholes and the Yanjingdong (Eyeglass Cave) Waterfall by walking along the Siguangtan Bridge from Shifen Visitor Center.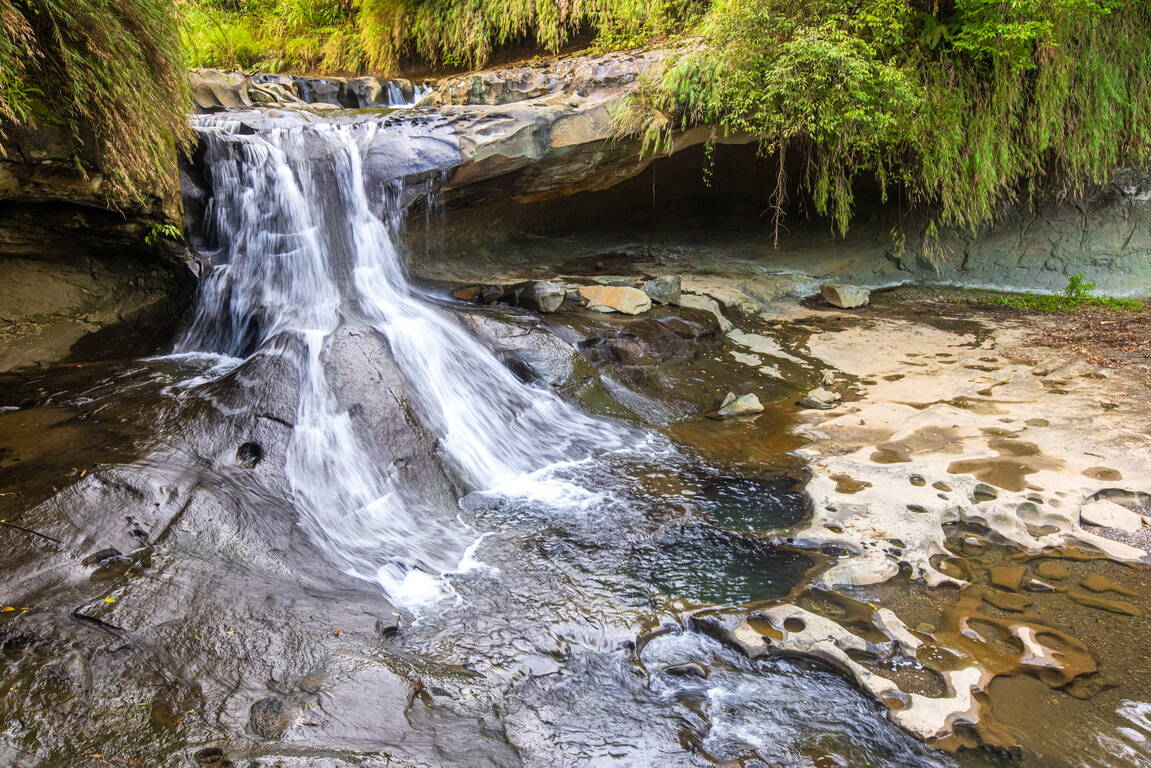 Meet the Rainbow Pool
Shifen Waterfall is a ledge waterfall. The rock formations on both sides of the waterfall go against the flow of the water, which is a geological feature called the anticline structure. It is dubbed Taiwan's Niagara Falls because of the panorama similar to that of Niagara Falls in North America. The majestic stream splashes as it rushes into the extremely deep pool below the waterfall. As the sun shines on the mist, a rainbow can be seen hanging over the waterfall or pool, earning it the name "Rainbow Pool."


Admire the wonders of the waterfall from various perspectives.
There are several waterfall viewing platforms near the Shifen Waterfall. Visitors can see the wonders of the waterfall from different angles. Walk along the trail and see the emerald waters at the top of the waterfall to feel the grandness of the rushing stream, or you can have a frontal panoramic view of the waterfall from the bottom, which is the No. 1 spot for many visitors to see the waterfall and take photos.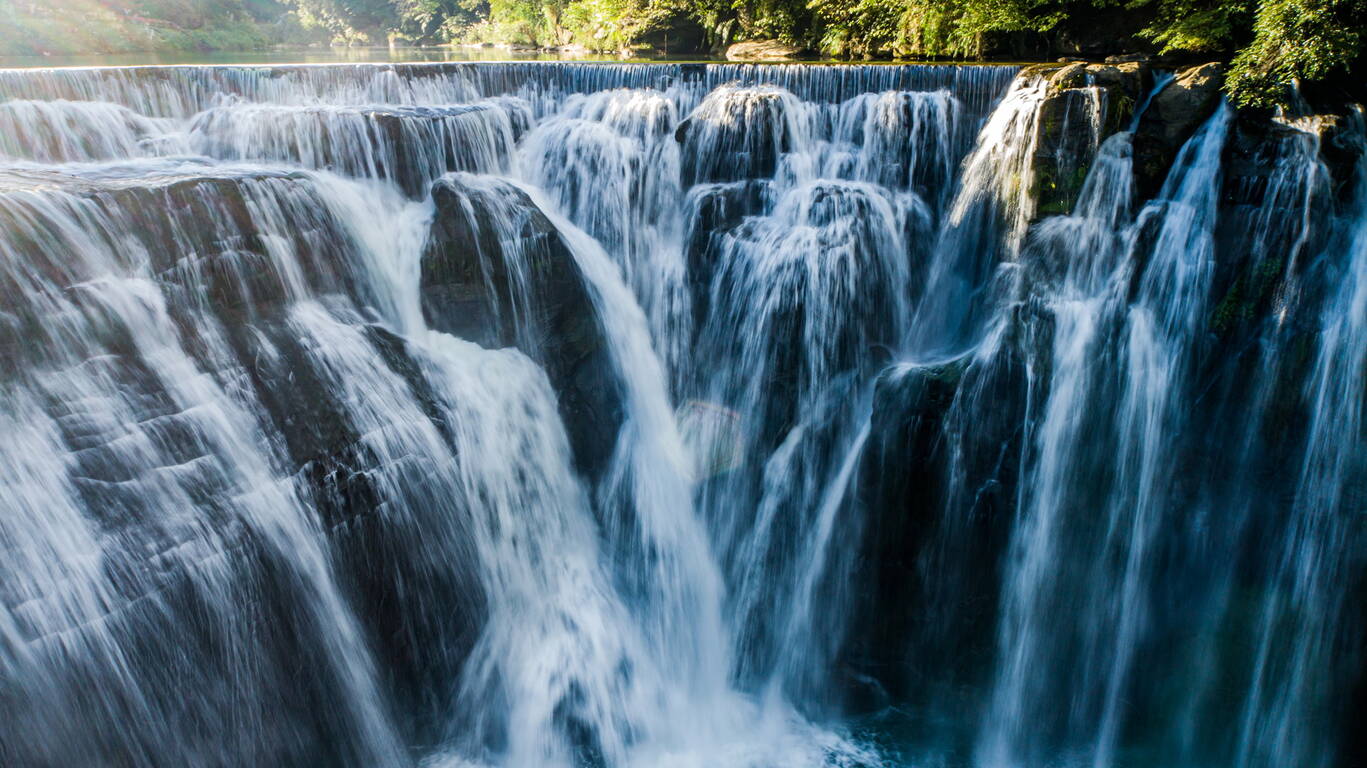 Reminders
Opening days: Every day (except for the Lunar New Year's Eve when the park will be closed for one day).