Gongbei Temple
The century-old Gongbei Temple filled with Japanese and Chinese aesthetics is a popular spot for maple viewing.
Anchor point
Updates : 2023-05-28
2867
Travel tips
The maple viewing season lasts roughly from late November to late December.
The ancient and elegant double-arch bridge is a popular photo and check-in location.
You can also stop by Xinshan Dream Lake and then try some delicious snacks on the streets of Xizhi.
Introduction
Located in Xizhi District, New Taipei City, the Gongbei Temple is a popular spot for maple viewing. From late November to late December, the red "maple trees" attract a huge crowd every year. Moreover, every popular restaurant in the alleys of Xizhi at the foot of the mountain is packed with crowds because of the delicacies served.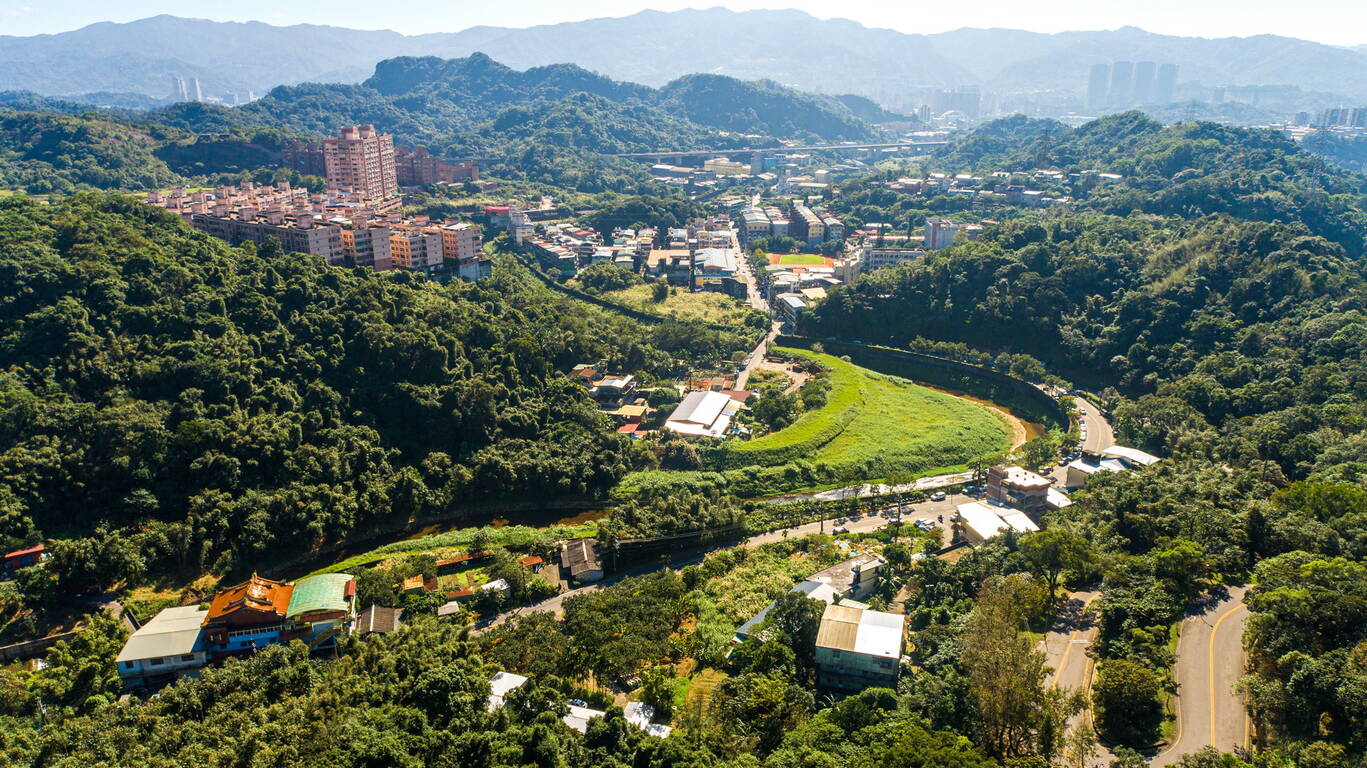 Gongbei Temple is a century-old temple in New Taipei City. Its earliest shrine was built in 1906 with an entrance in the form of a Japanese torii (gate). After passing the red Bi'an Bridge and Japanese stone lanterns, you will come to the double-arch bridge that has gone viral recently. The arch bridge is beautiful, quaint, and elegant. It is the place that many choose to take their wedding photos. The fall colors of the maple trees always cover the summit after the first cold current has arrived. You can come here to enjoy the beauty of red maple leaves without flying to Japan. There are many hiking trails around the Gongbei Temple. After following the stone steps up to the Chuanliu Pavilion, you can overlook the beautiful scenery of downtown Xizhi and the mountains in the distance.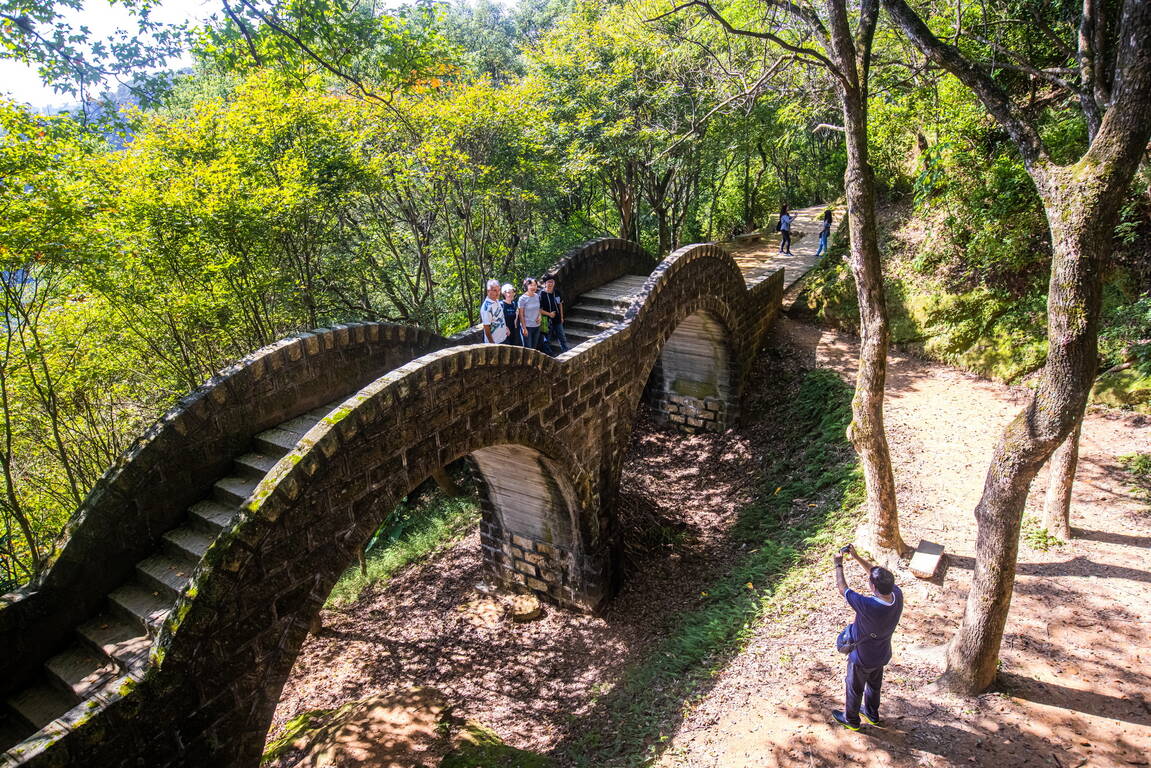 In addition to visiting the Gongbei Temple, tasting the delicacies on the streets of Xizhi is just as important. With their savory broth, the eight-treasure cellophane noodles satisfy hikers' stomach with a reasonable price. Min Jih Vietnamese Restaurant is always jam-packed on holidays. Yet, its sweet and sour subtropical flavors and diverse choices are worth a trip and the wait. There are also many restaurants to choose from on the streets near the Xike railway station. If you miss a meal during your trip, the Xizhi Night Market located on Xintai 5th Road is an excellent place to grab a bite!