Shanjia Railway Station
This elegant train station, formerly was used for transporting coal, and becomes a popular historical spot for photography.
Anchor point
Updates : 2023-10-01
5313
Travel tips
The retro and nostalgic station is suitable for taking pictures.
Visitors can walk around and check out the nostalgic painted walls and railway park.
A unique combination of the new and old stations.
Introduction
The renovated Shanjia Railway Station is a municipal heritage of New Taipei City. Its Japanese-Western eclectic architecture and classic rustic finish walls reappear the classic look of the Japanese colonial period. Incidentally, the station also becomes a popular site for wedding photography. There are also a miniature Shanjia Railway Station made of waste materials, a Shanjia railway model, a train time table used after WWII, and a railway map brochure from the Japanese colonial period displaying on site.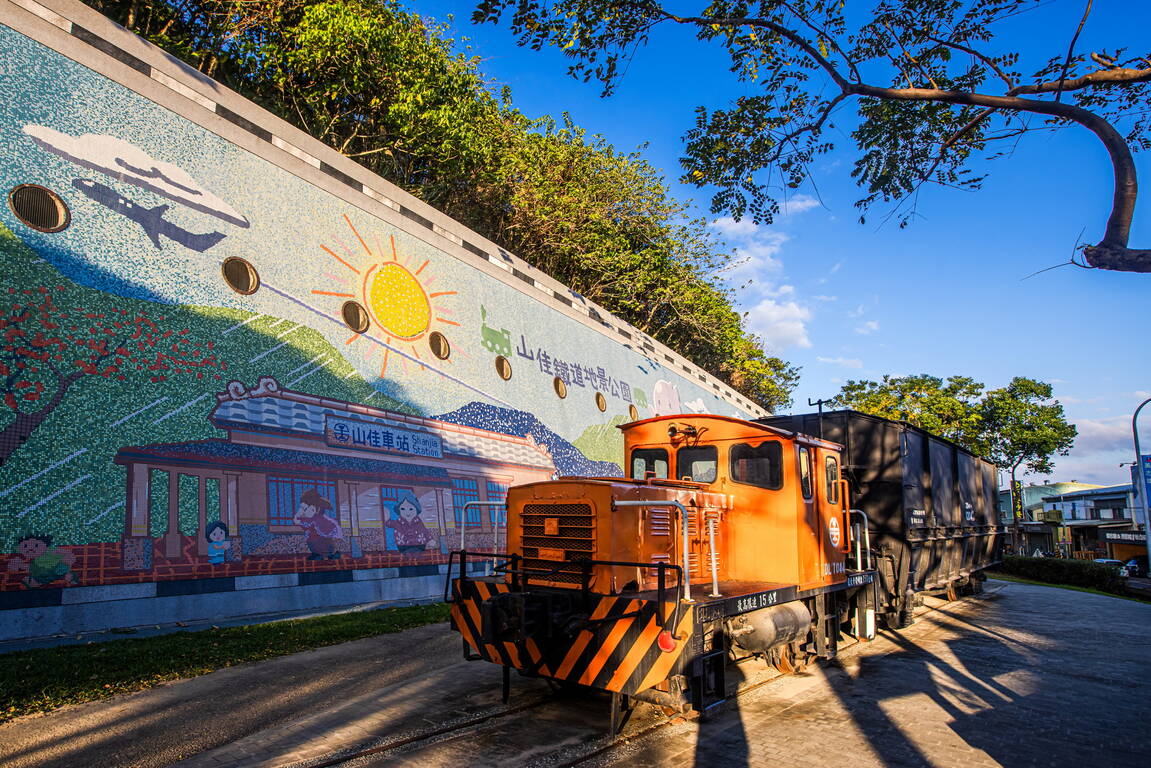 A well-preserved and must-visit Japanese-style station for railfans.
Shanjia Railway Station, located in Shulin District, was founded in 1901. Originally called "Shan-zai-jiao Station," the station is one hundred years old. Sanjia Railway Station was renamed since 1962 after station building renovation and railway reconstruction. It is also the only existing railway station, which was built during the Japanese colonial period before WWII in-between New Taipei City and Hsinchu. It holds a special place in the railway history of Taiwan, and is a must-visit station for rail fans and history buffs.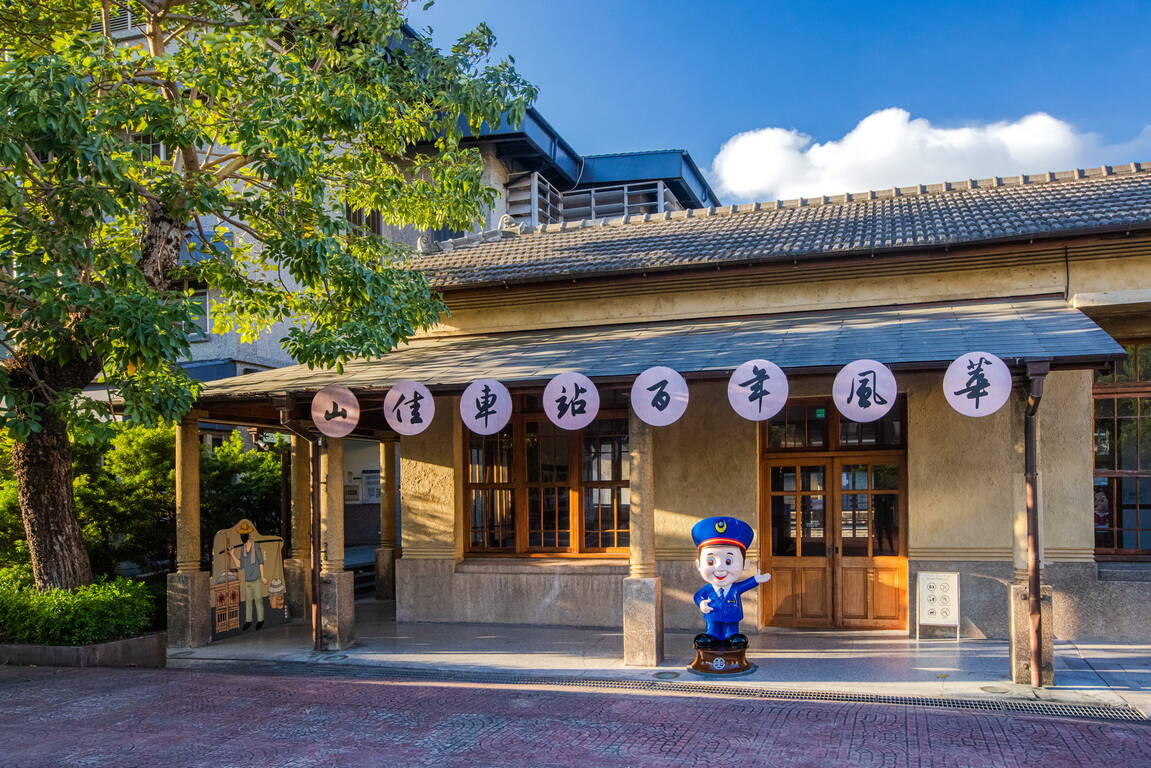 Shanjia Railway Station's history of coal transportation
Shanjia Railway Station was important for coal transportation because the surrounding area was a major coalfield of northern Taiwan. During the heyday of coal mining, 25,000 tons of coal shipped through this station. Now, you can still find the coal mining sites from the past near Shanjia Railway Station and see the history of coal mining in Shanjia.

After the coal mining industry declined, Shanjia Railway Station transformed itself into a train station for passengers, and has served countless travelers. Tourists who are fond of railways and hiking can visit this historical station, which is the closest one to the urban area, to experience its charm. Tourists can also visit the Dadongshan Trail and Datong Mountain.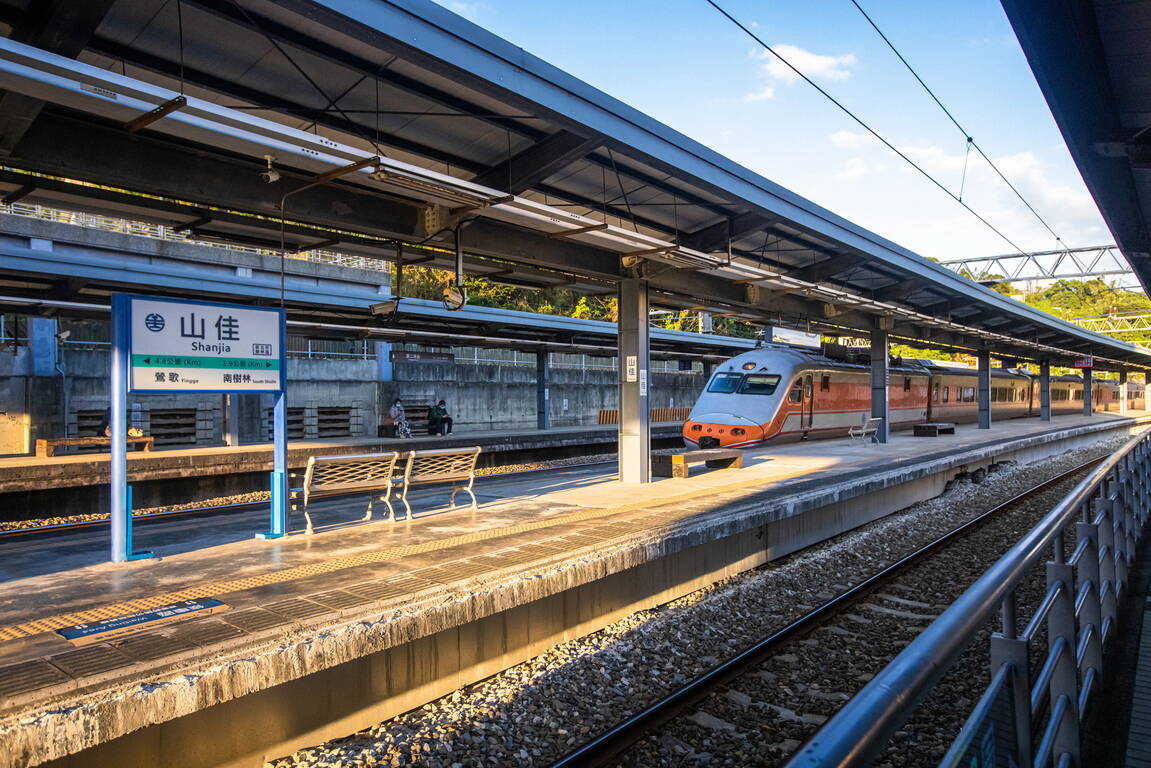 Services & Facilities
Introductory Lecture
Public Restroom