Zhulinshan Guanyin Temple
Admire the magnificence of Minnan style palace architecture and exquisite religious art.
Anchor point
Updates : 2023-09-10
5135
Travel tips
From February to March is the cherry blossom season, and the best time to prayer and cherry blossom viewing.
The glittering main hall and exterior are the spots not to be missed.
A place to pray for career or academic success.
Introduction
The Zhulinshan Guanyin Temple of historic importance has a grand exterior, resembling that of a Chinese palace. It enshrines the Eighteen-armed Guanyin and constantly has many worshipers. Its spacious courtyard is able to accommodate a thousand worshipers at the same time. It is a center of belief for the people of New Taipei City's Linkou and Taoyuan's Luzhu and Guishan, as well as a famous Guanyin Temple and religious attraction in the region.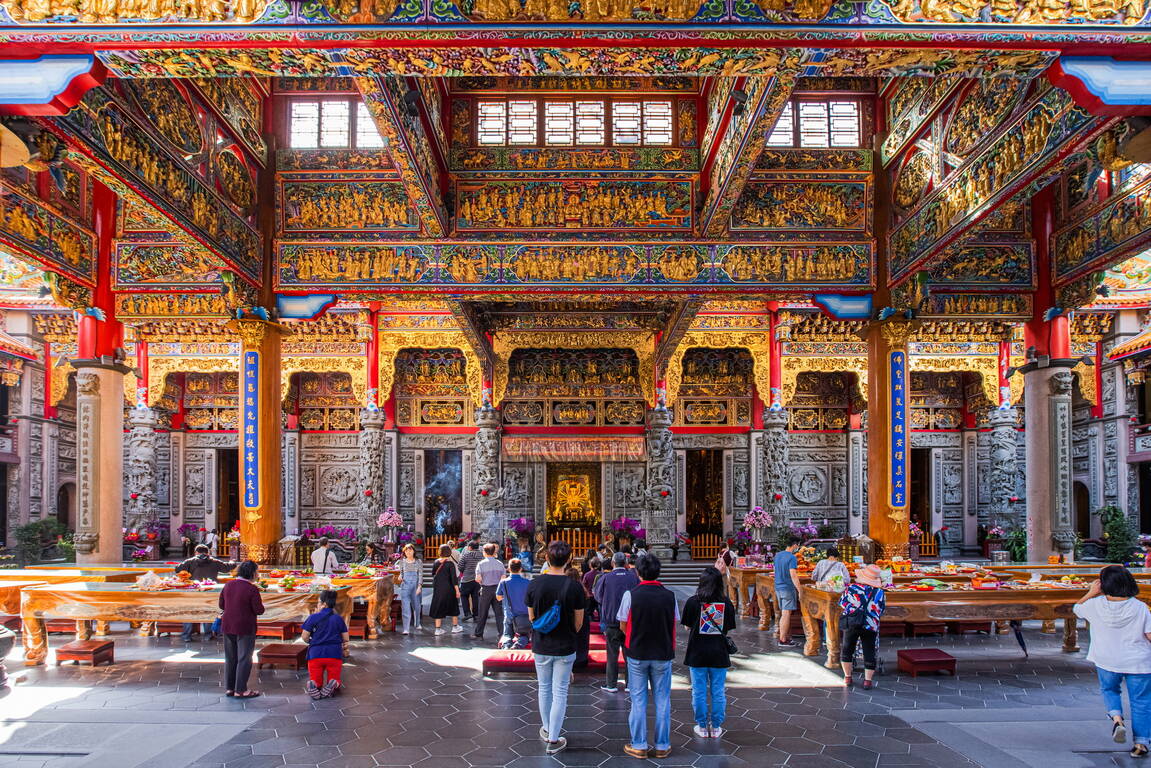 Zhulinshan Guanyin Temple features the traditional Minnan architectural style of China, and preserves the essence of Taiwanese folk art, in which insects, fish, birds and other animals as well as people and flowers are displayed in exquisite and elegant wood and stone carvings.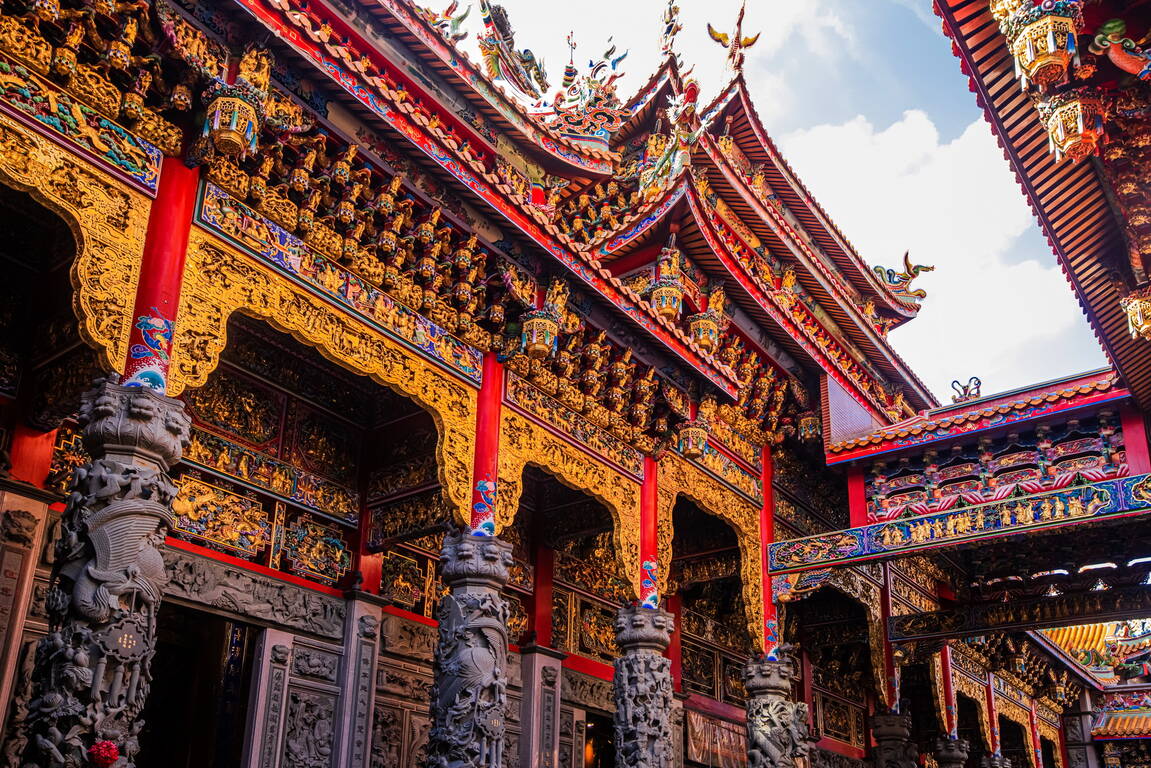 As you enter the main hall, don't forget to look up at the magnificent beams that are covered with gold foil. The main hall's giant pillars and altar are made of Taiwan cypress, and a total of 38 giant Taiwan cypress were used in the entire temple, including an approximately 15-meter- long beam that spans the main hall. The cypress logs are connected by mortise and tenon, showing the extraordinary skill of the craftsmen at that time.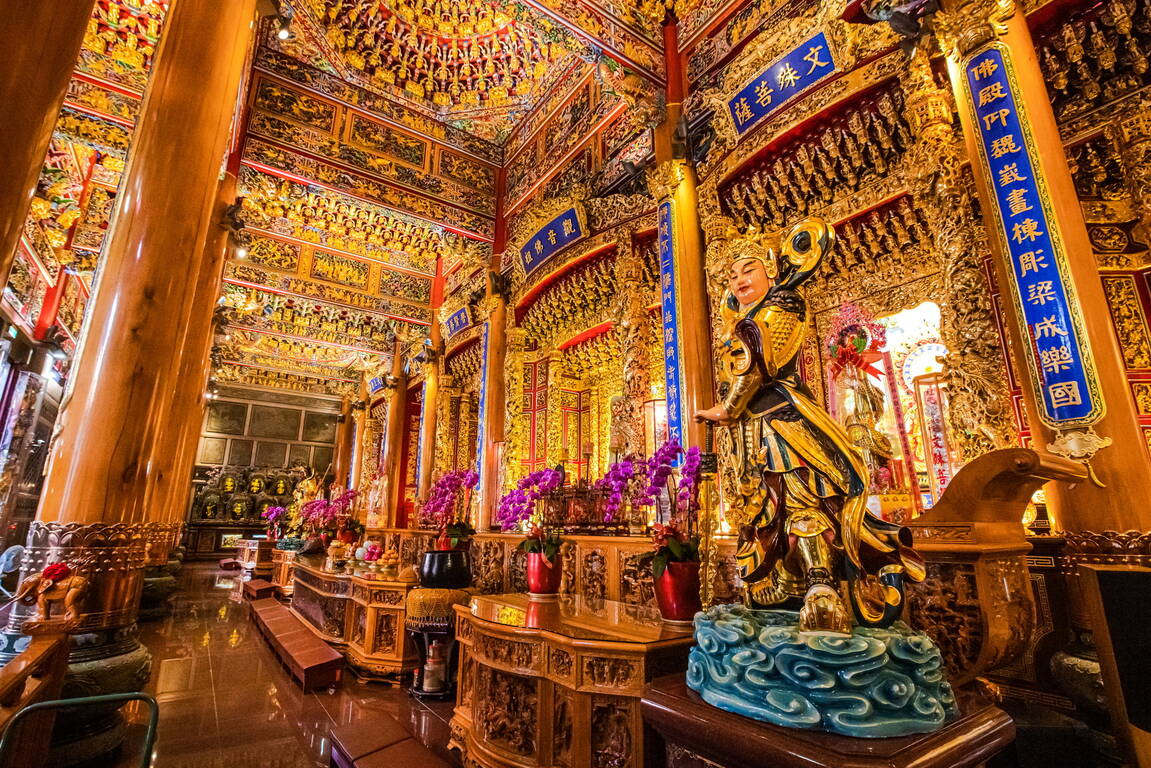 Besides the beautiful architecture, the pink cherry and azalea blossoms in the spring make the Temple even more gorgeous. Take some nice photos in the courtyard decorated with Japanese stone lanterns and lion-dogs, and immerse yourself in a Japanese ambience without having to go abroad.