Wulai Waterfall
Take the log cart and explore the "waterfall in the cloud" amidst the mountains and forests.
Anchor point
Updates : 2023-10-01
4770
Travel tips
Reputed as the "waterfall in the cloud."
Take the log cart or the gondola to enjoy the whole view of the waterfall.
The mist of the waterfall will drive off the heat for pleasantness in hot summer.
The Yun Hsien Resort above the Wulai Waterfall provides services such as board and lodging, recreation, and guided ecological tours.
Introduction
Wulai Waterfall boasts the most significant drop in height in northern Taiwan. Dubbed the "waterfall in the cloud," it was listed as one of the eight scenic spots in Taiwan during the period of Japanese rule. During the season of abundant rainfall, the Wulai Waterfall is broken into two magnificent streams of waters flying straight down in the valley. In spring, you can also enjoy the blushing cherry blossom next to the waterfall.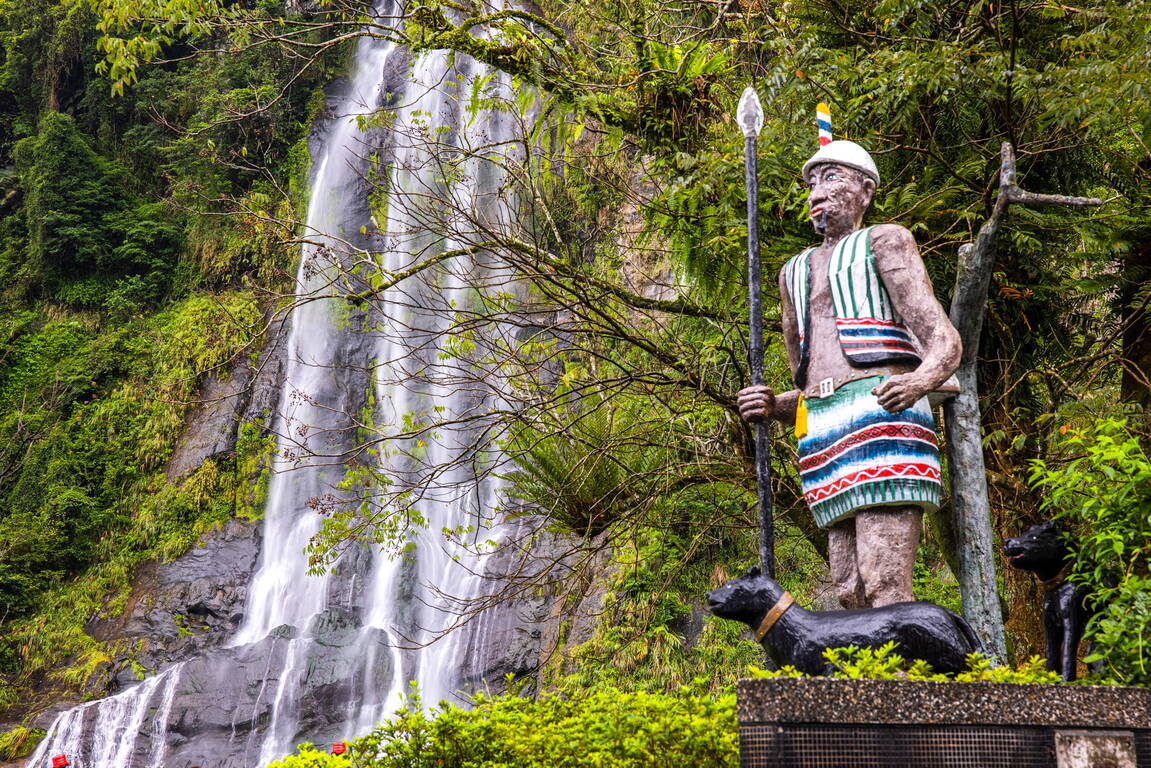 Touring Wulai in a log cart or the gondola
When you come to Wulai, you must take the Wulai log cart, which is the only existing log cart railway in Taiwan! The Wulai log cart was used to transport logs, and was converted into a tourism cart in 1963. Passengers can enjoy the scenery of the forested mountains in the open carriages. The Wulai Waterfall is located at the terminal station where you may see the Wulai Waterfall up close and enjoy the laid-back atmosphere when you're surrounded by the mountains and waterfall.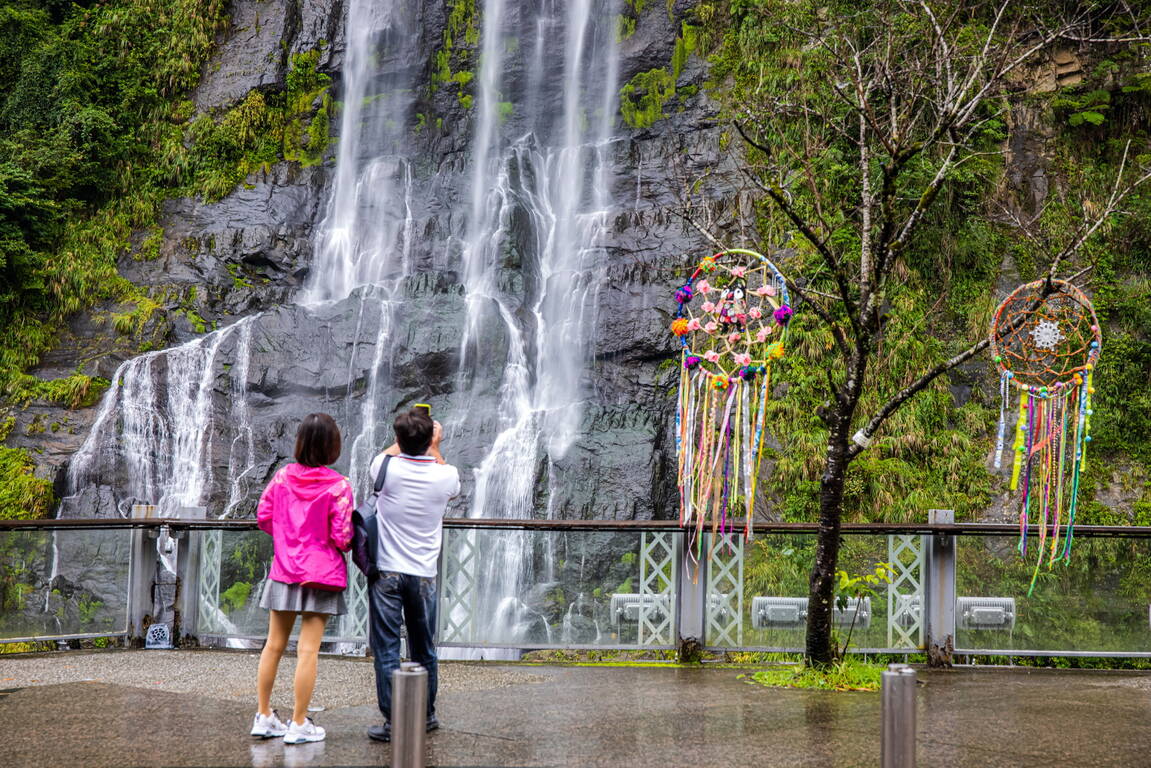 After arriving at the Waterfall Station, you can transfer to the Wulai Gondola. As the gondola ascends you can overlook Wulai in the air and get a panoramic view of the waterfall. Yun Hsien Resort is the gondola's terminal station. Visitors can stay a night for activities like guided frog-viewing tours at night or a boat ride on a lake.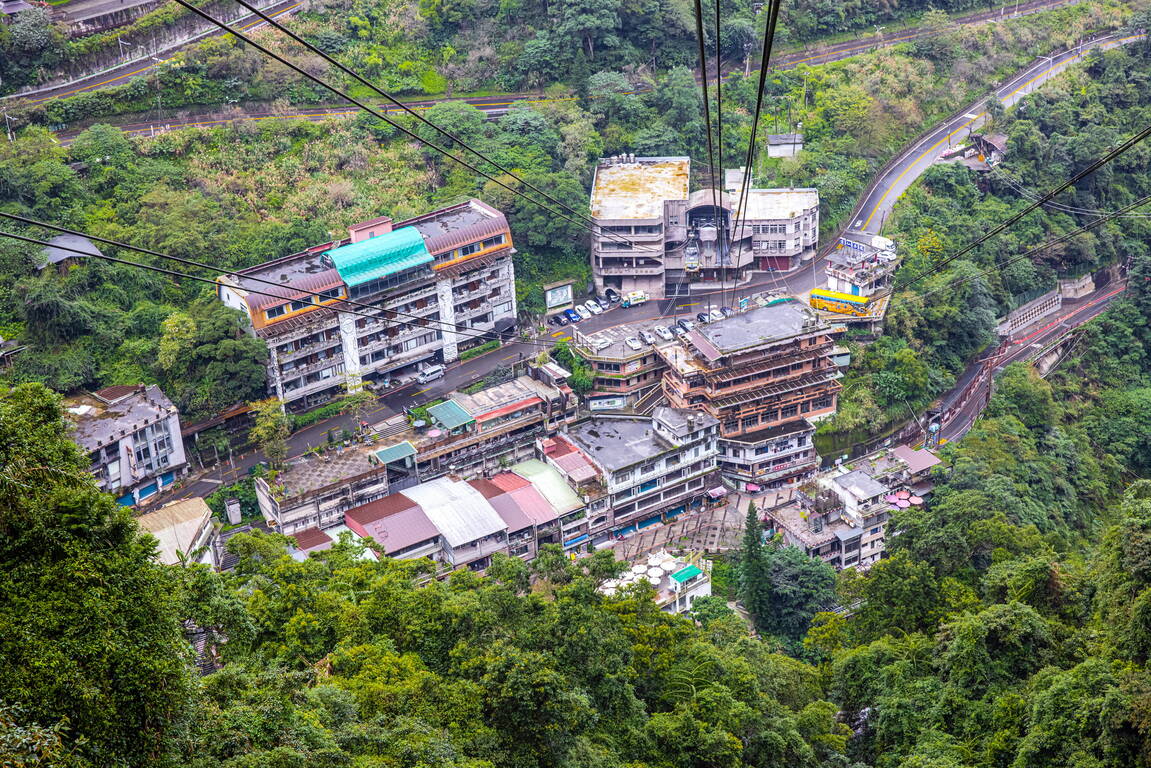 Wulai Old Street


Don't forget to sample the aboriginal delicacies on the Wulai Old Street, such as fried river fish and bamboo rice. The aboriginals in Wulai are mostly Atayal, and "Wulai" means "hot spring" in the Atayal language. Take an overnight trip to Wulai to roam around the Wulai Old Street, learn about Atayal culture, soak in the hot springs, or take a log cart to see the beautiful waterfall.