Bitoujiao Trail
Roaming on the Taiwanese Great Wall and admiring the extensive seascape.
Anchor point
Updates : 2022-12-05
9107
Travel tips
The trail winding along the mountain ridges looks just like the Great Wall appears in Taiwan.
The hidden "Wave Crashing Camp" in the valley; the photo shoots of the romantic rainbow steps and camouflage buildings
The Wave Crashing coffee shop in the middle section of the trail is a good place for taking a rest.
Don't forget to wear sunscreen and stay hydrated when hiking in the summer.
The Trail is 3.5 kilometers long and it's a one-way trail. You will need to turn around at the end of the trail.
Introduction
The Bitoujiao Trail is also known as the Taiwanese Great Wall. The wooden trail, the blue sea and the blue sky that together form a stunning view. You can admire the view of mountains and seas, the peculiar sea eroded terrain, the rich and various seaside plants along the way; then go up to the top of the mountain to see the beautiful scene of the sky and the sea that merge into one. By doing this, you can capture all the beautiful scenes in the Northeast Coast.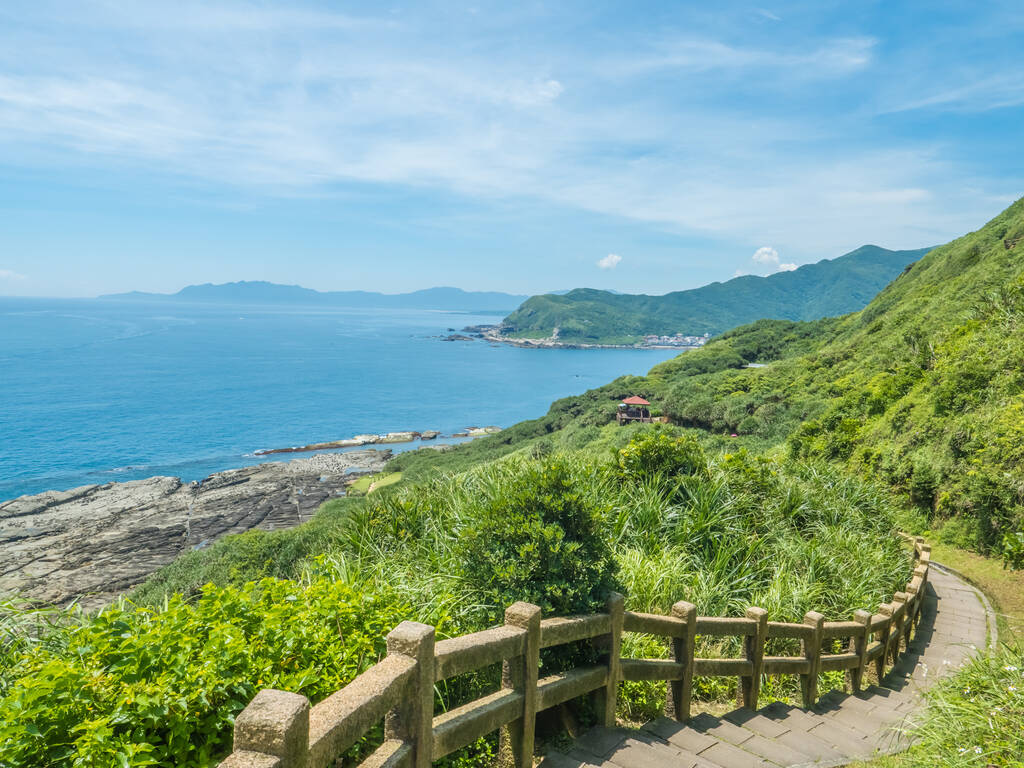 Climbing from the trail next to Bitou Elementary School, you can see the whole school from standing on the trail. The school is located by the coast. It is enviable that the students are able to see the sea every day.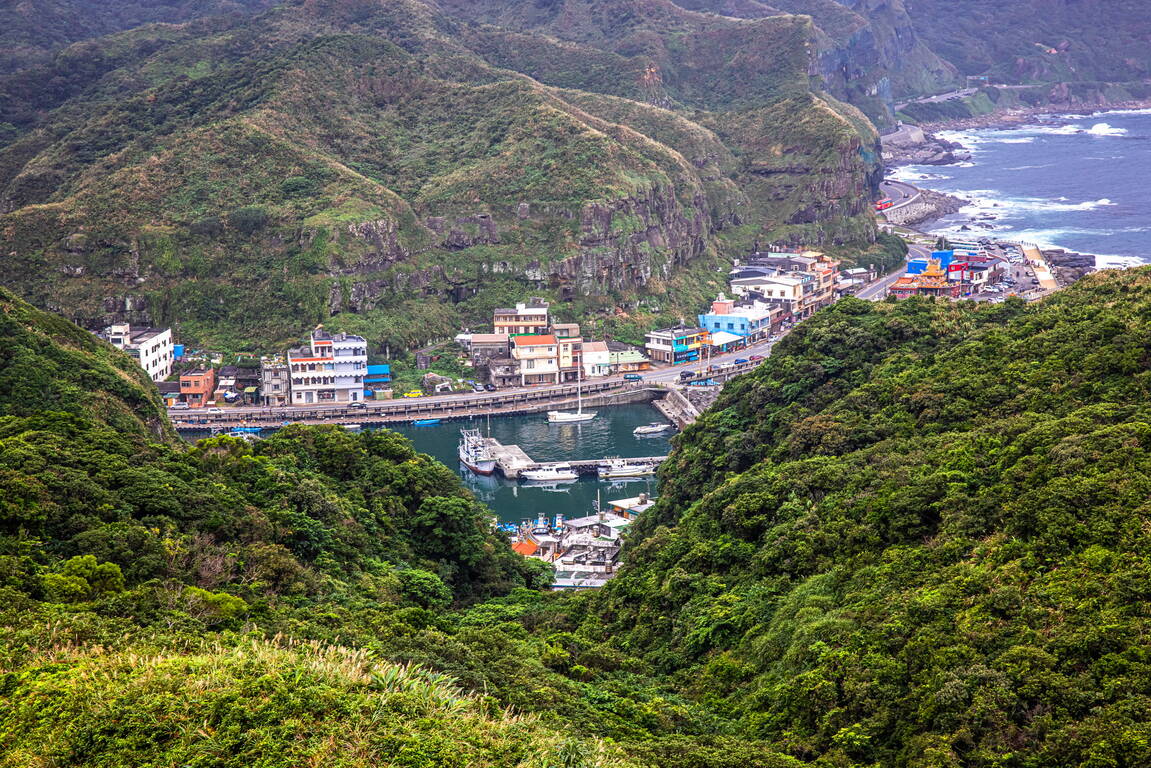 Follow the trail, keep going and enjoy the green mountains and blue seascapes on the way; after 30 minutes, you will reach the secret place that is hidden in the valley, the "Wave Crashing Camp", the former base of the Marine Corps. After being left unused for more than 20 years, it is now wearing colorful new camouflage clothes full of pink, green, brown and black colors; it has become a coffee shop for tourists to stay to rest and see the sea from another angle. If you are in the Camp and watch the steps on its side from upward angles, you may see the colorful view that goes up. It's quite an interesting space view.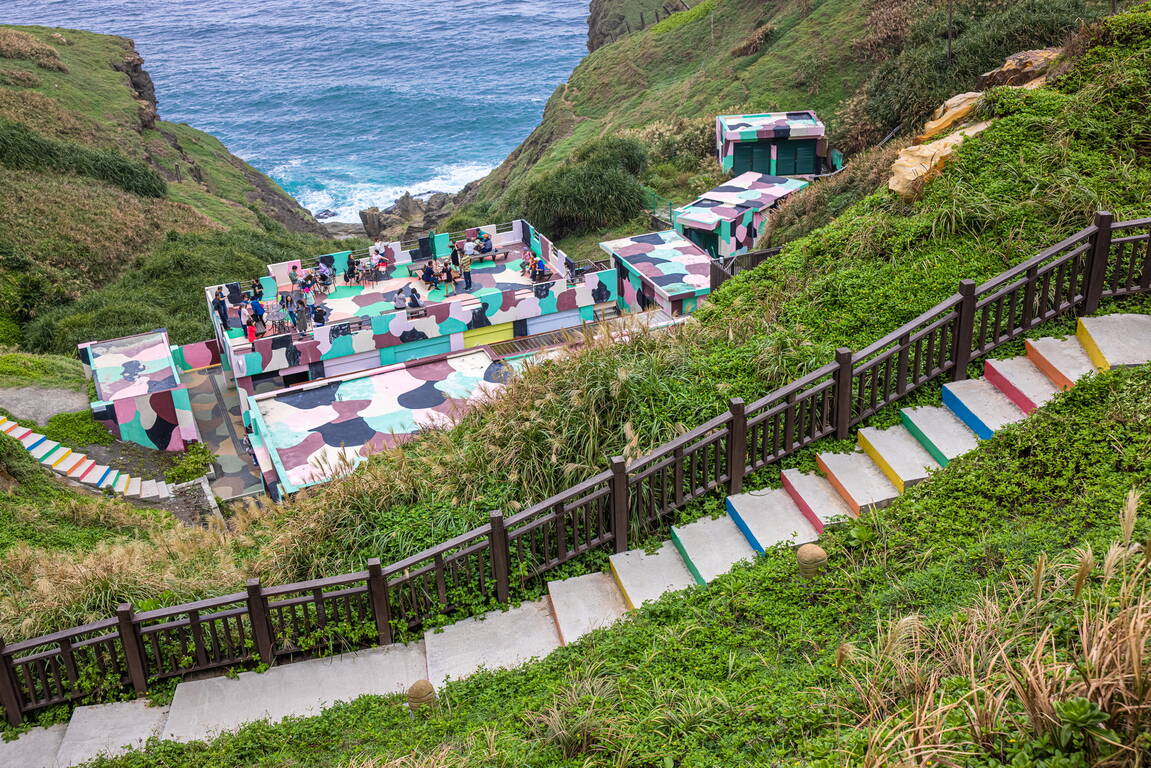 To roam through the whole Bitoujiao Trail, which is 3.5 kilometers long, it will take you at least 2 to 3 hours to capture all the beauty of the Bitou Cape. If you have more time, you may also stay for sunset to see the afterglow and experience the different view of the Cape.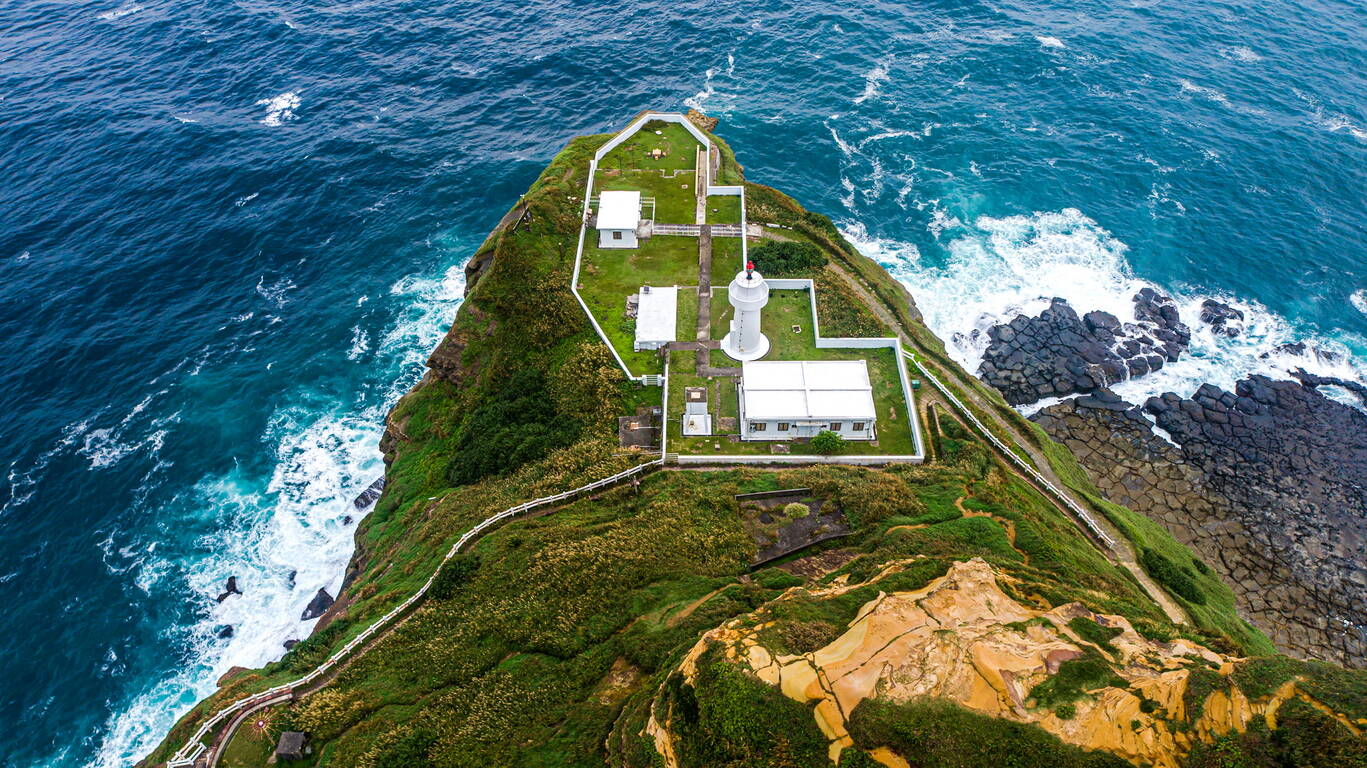 Services & Facilities
Public Restroom
Parking Lot
Hiking Trail