Crescent Bridge
The daily dazzling light projection mapping show is the No. 1 evening event in Xinzhuang and Banqiao.
Anchor point
Google Rating:

4.4

Score
36 Reviews
Travel tips
Taiwan's longest double-span steel arch bridge.
Walk on the transparent skywalk to challenge your visual limits.
The light show at night is a not-to-be-missed photo occasion for classic nightscape.
There are occasional musical performances at the bridge's small square
Introduction
Crescent Bridge, with a total length of 1,133 meters including the ramp, spans Dahan River and connects Banqiao 435 Art Zone and Xinzhuang Old Street, which is Taiwan's longest double-span steel arch bridge. The wide bikeway and pedestrian walk on the bridge allows the public to enjoy the riverside scenery and wetland ecology during the day, and the magnificent light show at night. As it is only a 5 minutes' walk from Xinzhuang Old Street, it has become an ideal place for the locals to enjoy the night scenery or exercise.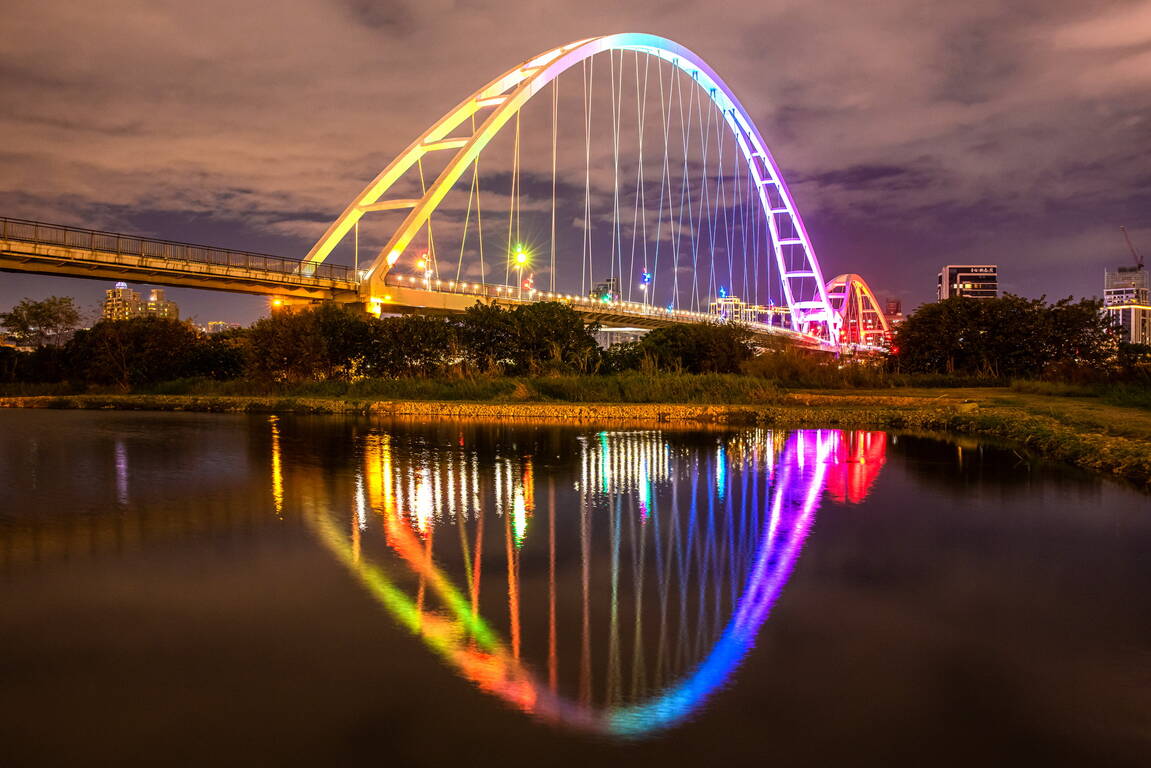 Crescent Bridge has four viewing platforms with different characteristics; there are musical performances on the sky square occasionally where visitors can stroll along with the music. Towards the direction of Banqiao 435Art Zone, there is the popular skywalk. Walking on the 60-meter- long transparent walkway, Dahan River is just below your feet, challenging the limits of the visitors' eyes!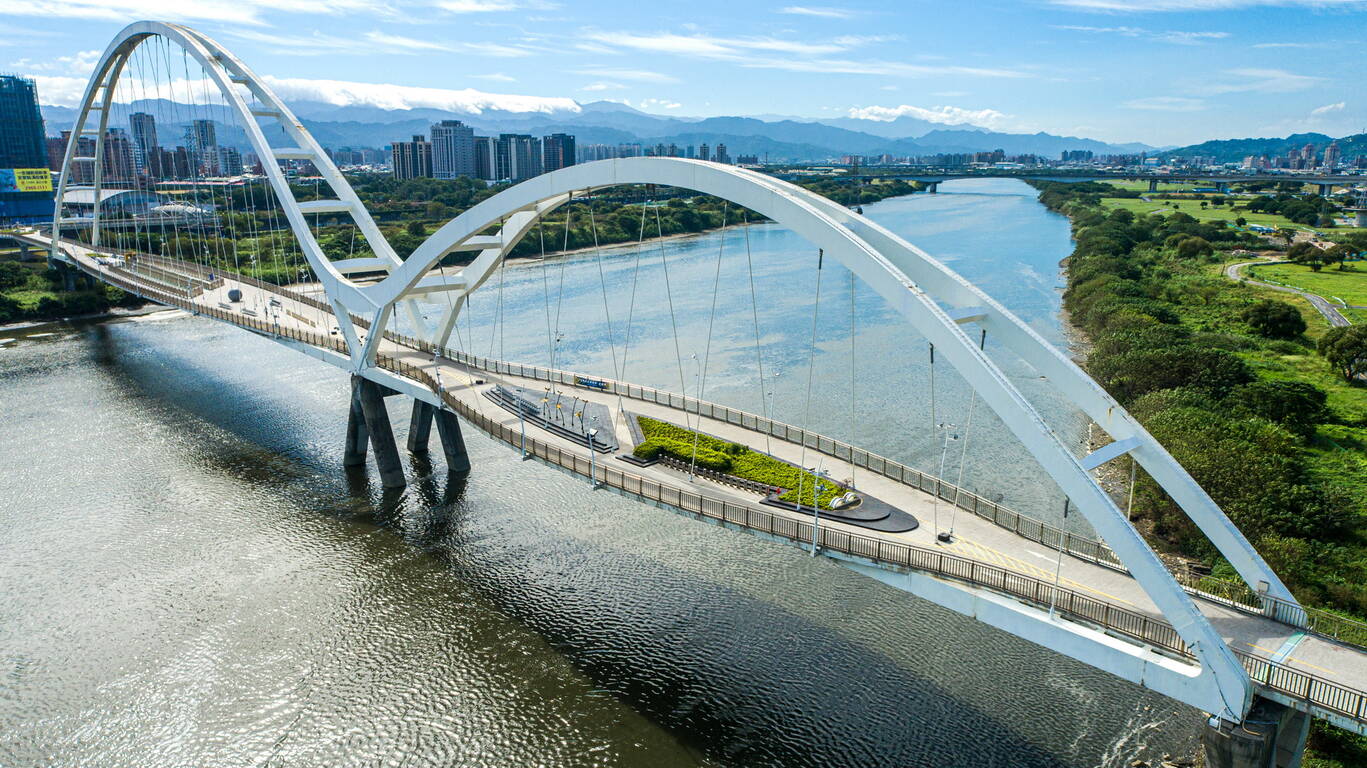 As night falls, it's the perfect time to visit places around Crescent Bridge, and enjoy the light projection mapping show with the theme, "Rhythm of Light." The neon lights illuminate the graceful curve of the arch bridge; its reflection on the water surface makes it a popular photo spot for many visitors and photographers.

Hours of the nighttime light show: Winter(Oct-May)18:00-20:30,Summer(June-Sep)18:00-20:30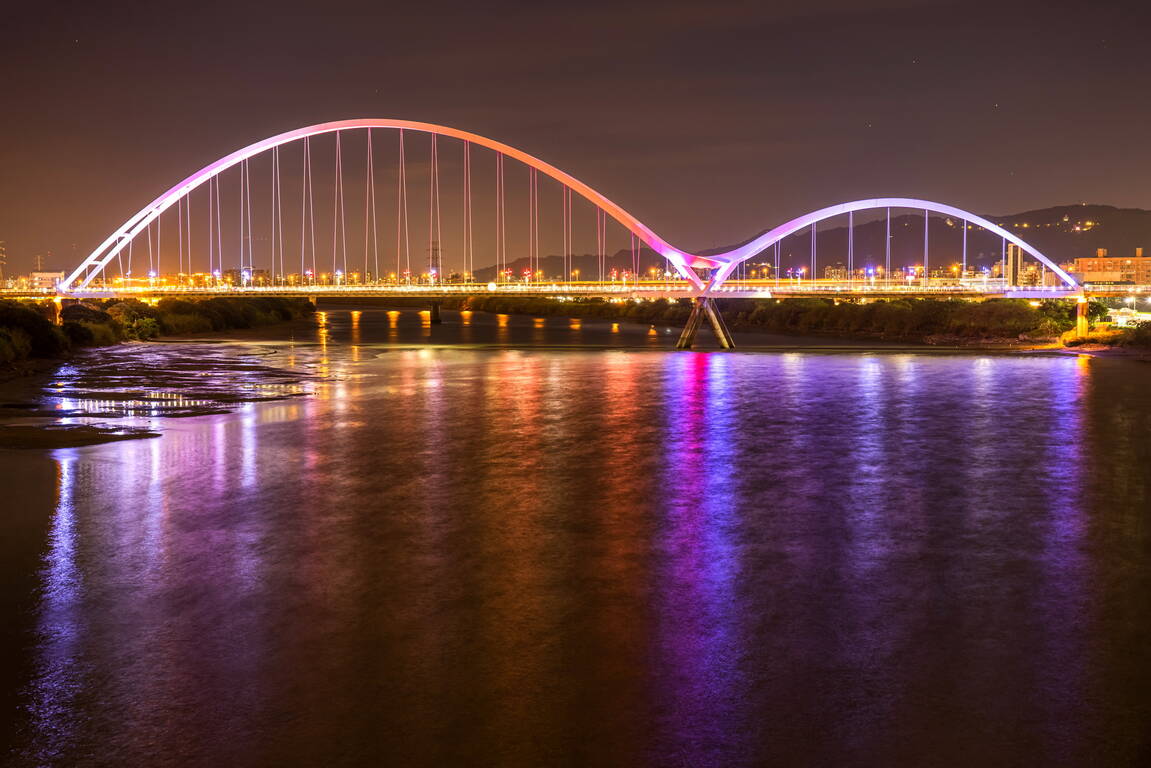 TripAdvisor Reviews
This review is the subjective opinion of a TripAdvisor member and not of New Taipei City Government and TripAdvisor LLC.