Thousand-Island Lake
The mountains that interlace with the lake look like islands, attracting scores of tourists to explore their beauty.
Anchor point
Updates : 2021-06-16
3394
Travel tips
Overlook the Feitsui Reservoir on the Thousand-Island Lake Observation Deck.
Go to observation decks at Crocodile Island and Walking Catfish Head for exquisite views from all angles.
Because mountain roads are rugged and difficult to travel, drivers should park their vehicles farther away.
Some of the scenic spots are private properties, so tourists should keep their voices down and behave well when photographing.
Introduction
Thousand-Island Lake in Yong'an Village of Shiding District was originally a small settlement. Due to the construction of the Feitsui Reservoir, it has become the upstream catchment area of the Feitsui Reservoir. The interlacing mountains and water looked like a crocodile or walking catfish guarding the reservoir. Because of the striking beauty of the emerald lake and the mountains, it becomes a secret photograph spot through word of mouth.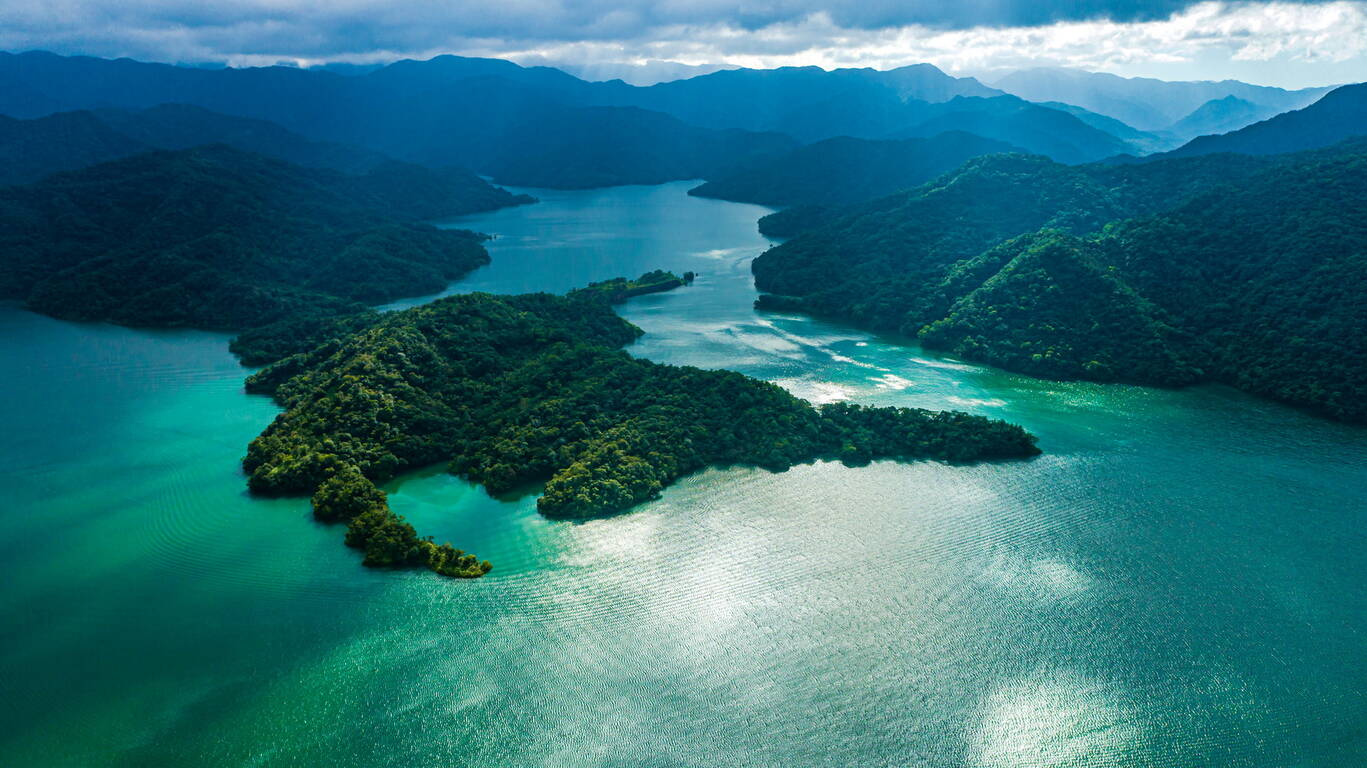 Wonderland with islands scattered among the hills
Follow the winding road to the Thousand-Island Lake Observation Deck, which is known the best location for enjoying the scene. If looked from the observation deck in the private tea plantation, the undulating hills would be looked like islands strewn in the lake. The jade green waters and layers of ridges become an unforgetable sight.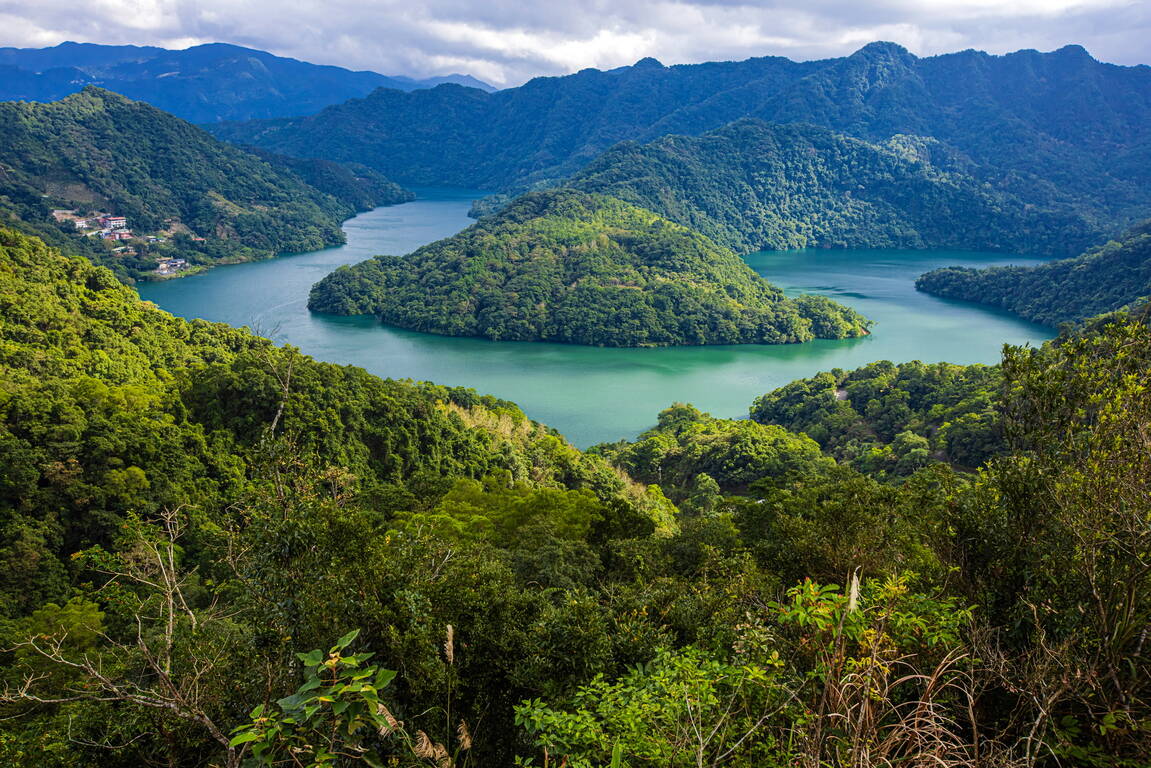 If you wanted to enjoy the scenery from different angles, you could go to Crocodile Island and the Walking Catfish Head Observation Decks. The wide view from the deck covers the verdant mountains, which vividly resembling crocodiles and walking catfish lying in the Feitsui Reservoir. People can't help but marveling at the ingenuity of nature. If you wanted to see Shiding's terraced tea plantations, you could drive to Bagua Tea Garden where you can enjoy the scenery and a fragrant cup of cold-infused tea at the same time.