Bali Left Bank
Take a ferry to Bali Left Bank to have a cup of coffee, ride a bike, and enjoy the sunset!
Anchor point
Updates : 2023-09-24
1259
Travel tips
Enjoy the riverside scenery while cycling along the bikeway.
The vast lawn and beach are suitable for family outings.
Bali Left Bank Wedding Square, with its romantic night scene, is a nice spot for couples to take a stroll.
Enjoy Tamsui sunset with a cup of left bank coffee at the outdoor cafe.
Other attractions include Bali Old Street, Old Banyan Bunker and mangrove conservation area.
Introduction
Bali Left Bank along the riverbank of Tamsui River is equipped with facilities such as bikeway, boardwalk, carriageway, and park, and offers a vast shore and gravel beach for a leisurely stroll. When the tide is out, visitors can observe riparian creatures such as crabs, and have fun playing with water and sand. This is also an area for visitors to wash their feet. Inside Bali Left Bank Park, there is the Sustainable Development Education Center, in which a visitor center provides various types of tourism information, while an outdoor cafe allows visitors to enjoy a cup of "Left Bank Coffee."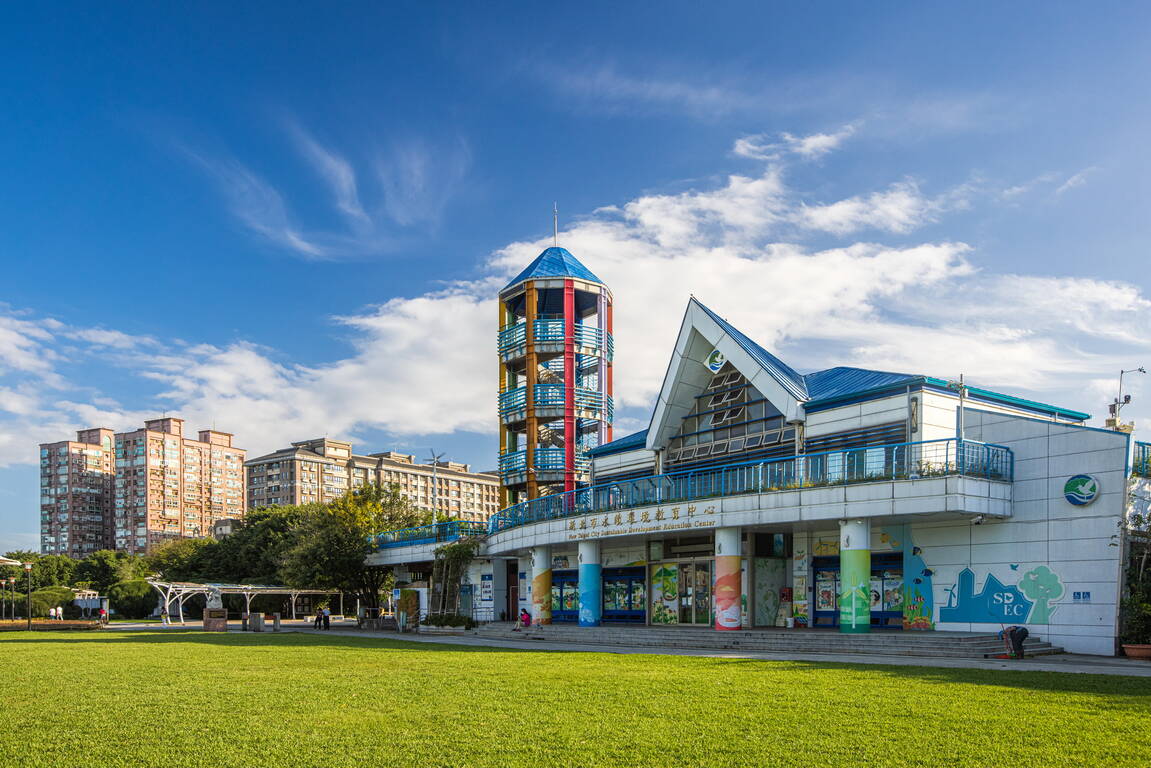 Cycling, watching the sunset


Bali Left Bank also offers different activities throughout the day. During the day, visitors can ride a bike, bring their kids to the Park to enjoy the various facilities, or spend some quality time with the family on the vast lawn; in the evening, enjoy Tamsui River's sunset and at night, enjoy the romantic night scene!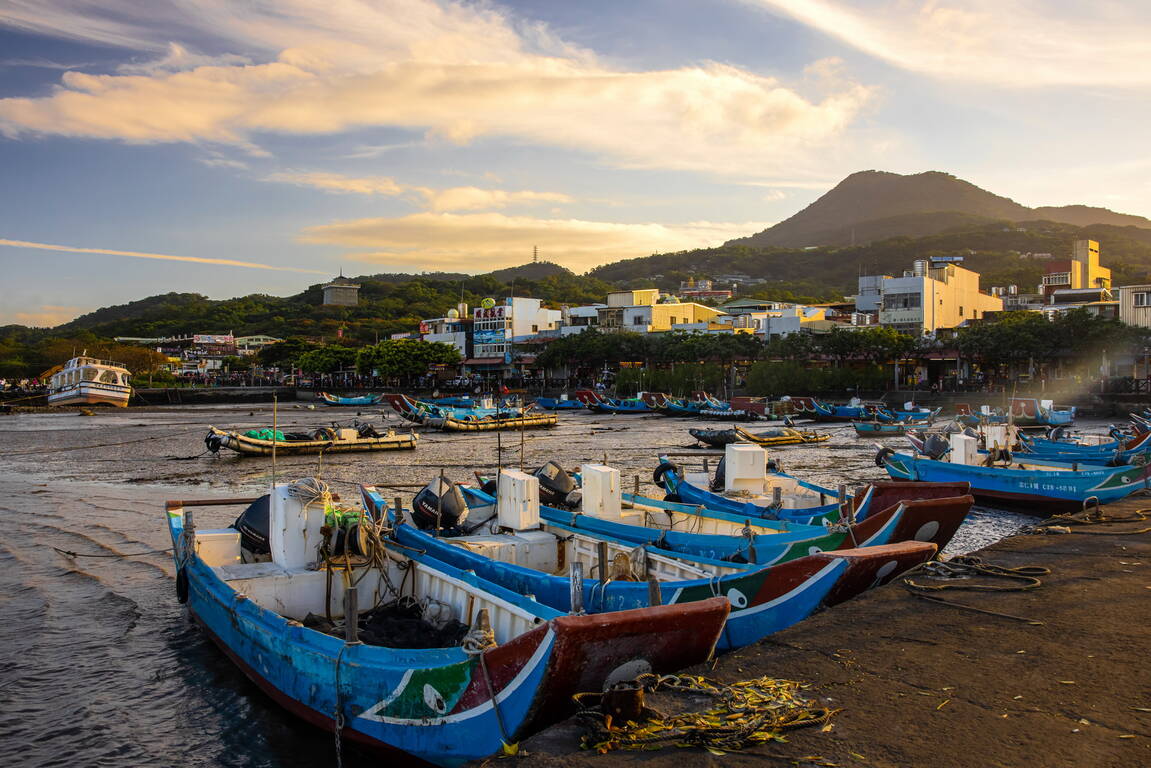 Romantic night scene at Bali landmarks


Near Bali Left Bank pier, there are exotic "BALI landmarks", heart-shaped "Mirror of Happiness" sculpture, and "European style dome pavilion," suitable for spending the time with your loved ones and taking photos.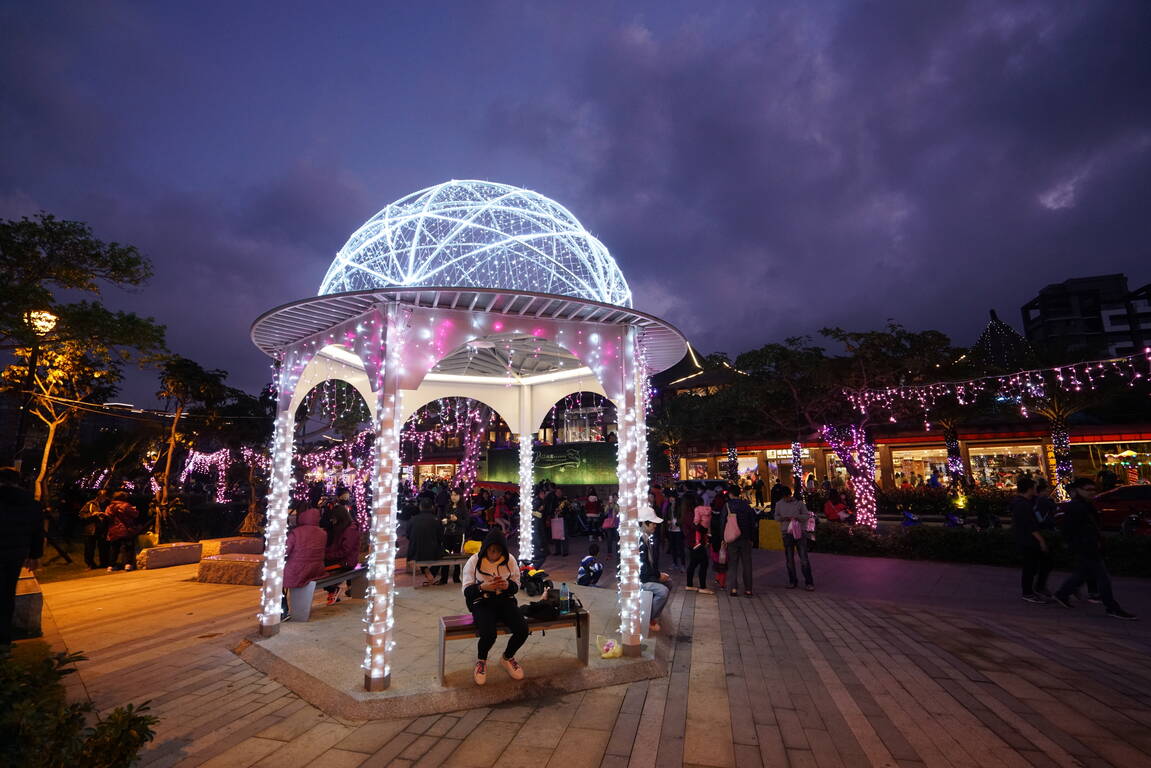 ▼Heart-shaped "Mirror of Happiness" sculpture near Bali Left Bank pier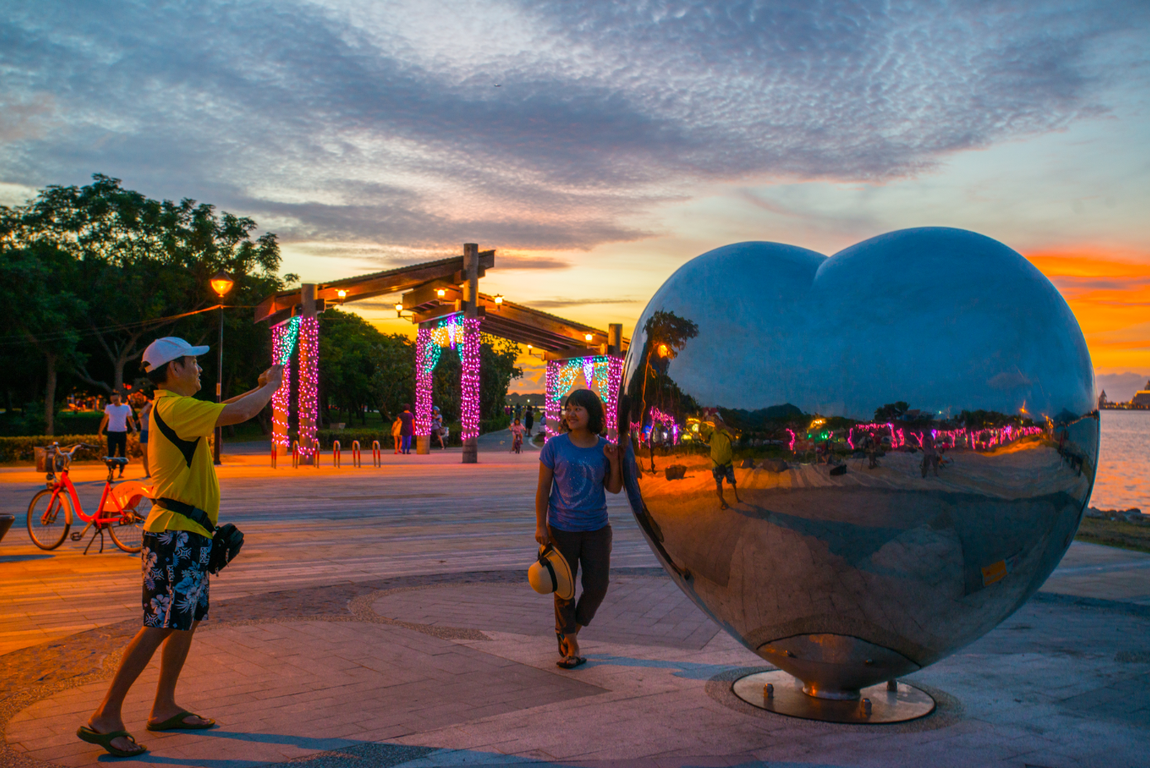 Services & Facilities
Introductory Lecture
Public Restroom