Route 2 Taiwan and summer on the sea
Anchor point
Summer is here! When the Meiyu-front gradually leaves Taiwan and the boundless blue sky appears, the blooming red phoenix flowers and the non-stop cicada chirping are announcing the arrival of summer. At Route 2 Taiwan of New Taipei City that goes from Bali all the way to Sandiaojiao (Cape Santiago) in Gongliao, the best season has also arrived. It is the perfect time for you to get close to the ocean at the North Coast that is rid of the northeast monsoon!

Taiwan, which is surrounded by sea, has seen the development of various water sports in recent years with deregulations. Water sports have long been important leisure activities for humans, with boating, surfing, and more water sports being part of the Olympic Games! The beautiful and versatile coast of Route 2 Taiwan invites you to the best time on the sea!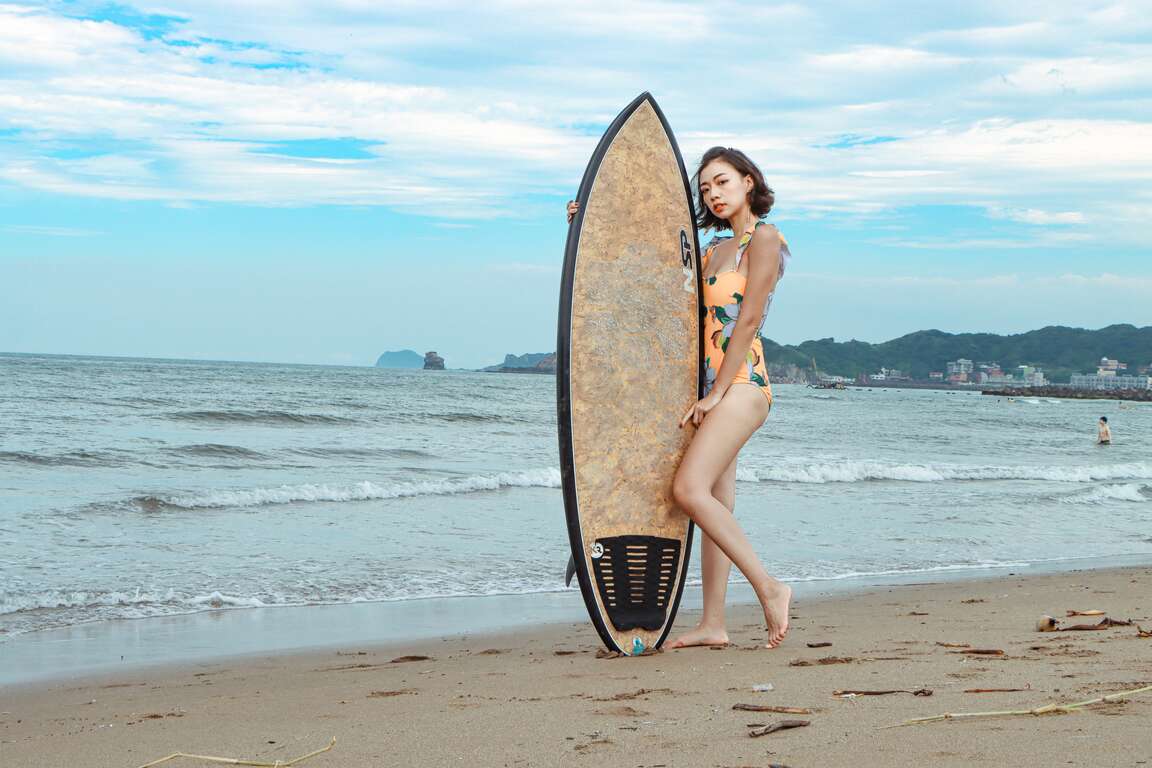 SUP


SUP, short for Standup Paddleboarding, originated from the island paradise, Hawaii. It combines the concept of traditional paddling and surfing, using equipment of a board that is similar to large surfing boards, and a paddle that is longer than an adult's height. It is a water sport that can be quickly learned, suitable for calm waters. With a life jacket, people who can't swim can try it out too.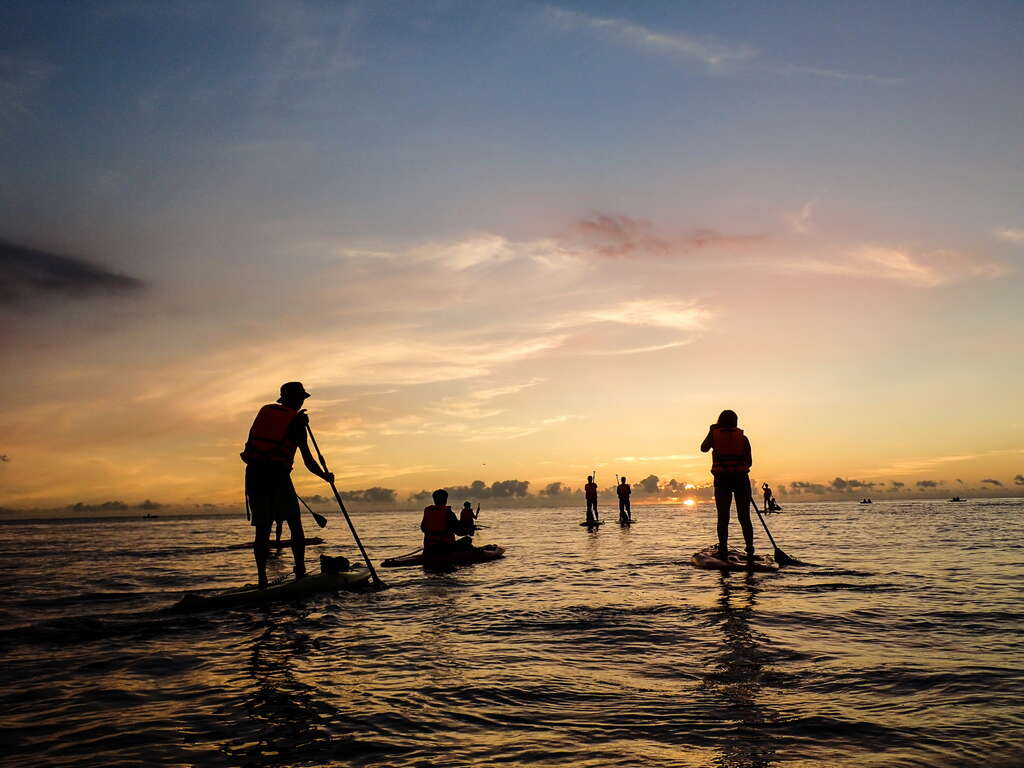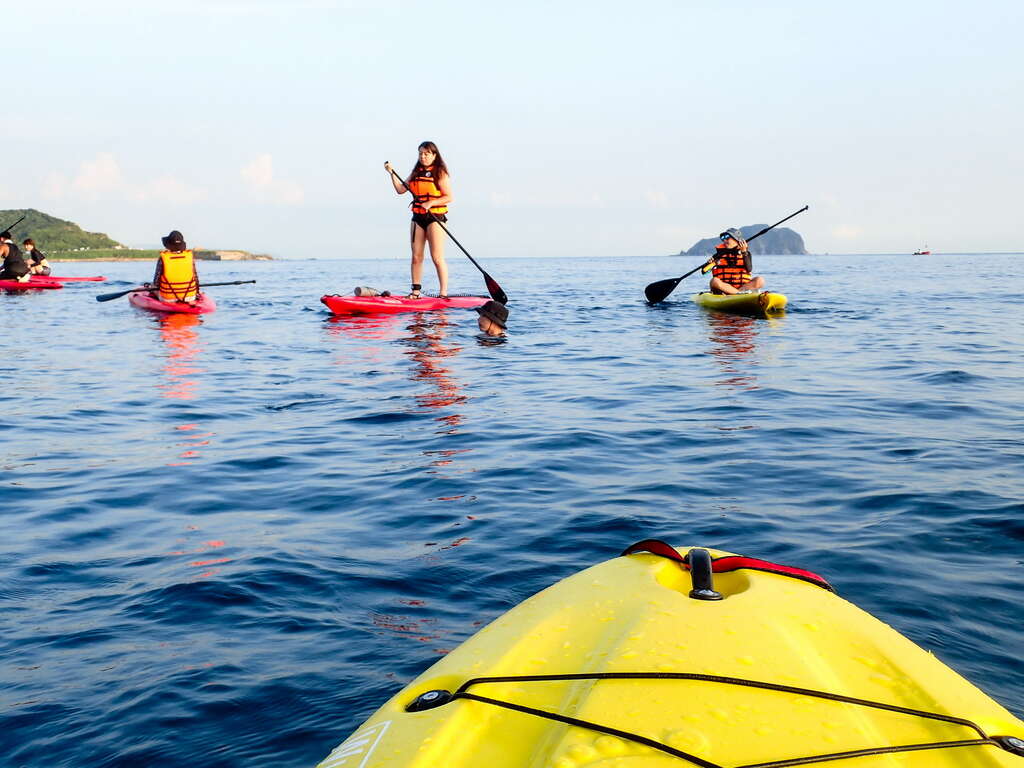 Elephant Trunk Rock Scenic Area located at Shenao Fishing Port is a great place for trying out SUP on Route 2 Taiwan. Elephant Trunk Rock, which goes straight into the sea, was created by the carving of tidal waves and the northeast monsoon. Paddling on an SUP out to the sea at dawn, watch the dazzling sunrise on the sea, and then look back at Elephant Trunk Rock. The complete giant elephant will be right in front of your eyes. Smile to the camera and take a photo with the rising sun.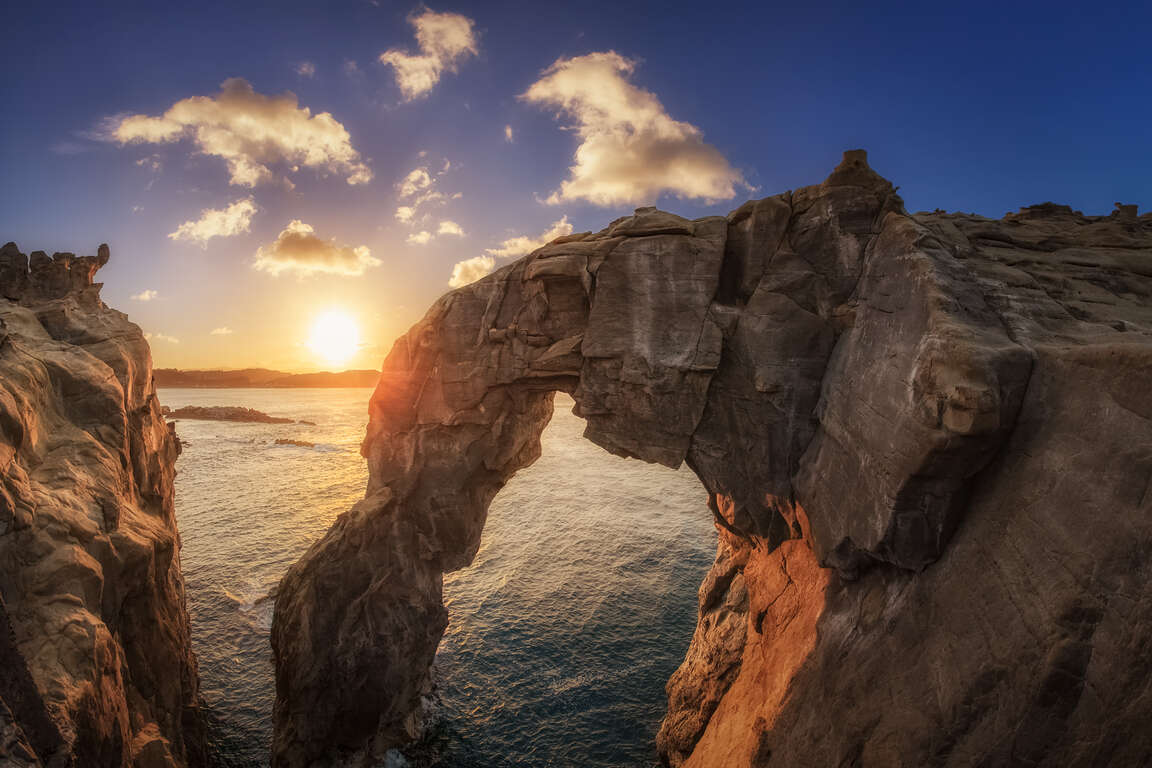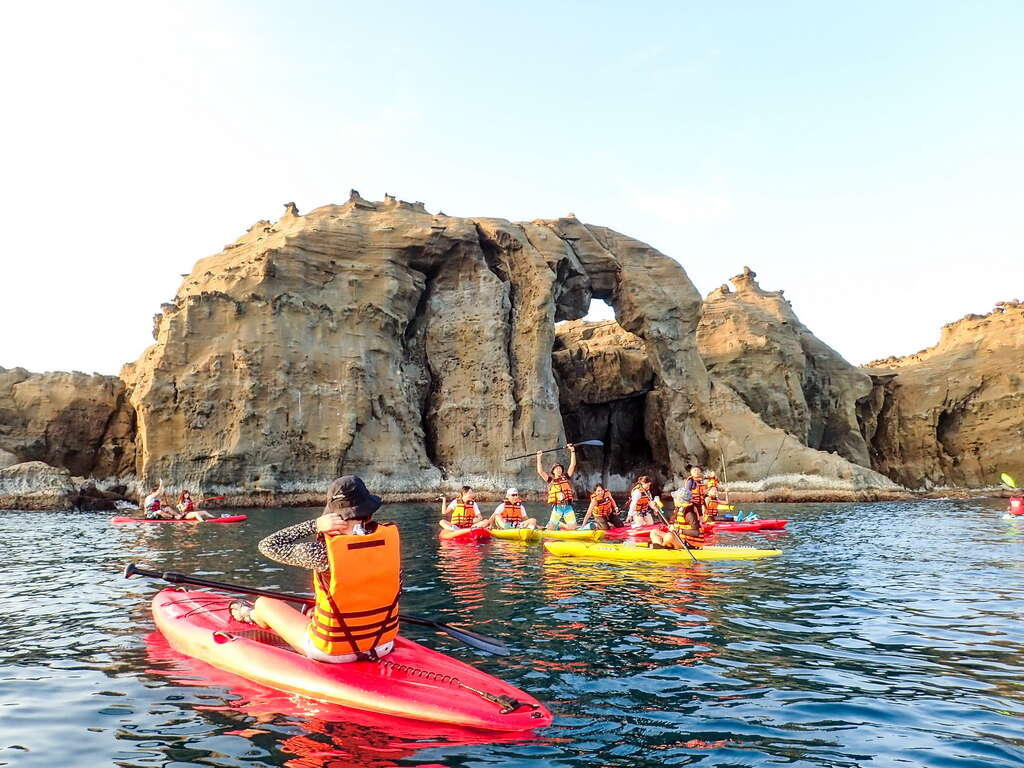 Canoe&Windsurfing
Canoes have been used by humans for more than 6,000 years as one of the earliest water transportation vehicles. Canoeing has been part of the Olympics since 1936. In calm waters, canoeing is a sport that is suitable for all ages and can be learned quickly. Friends and families with children can enjoy the activity together.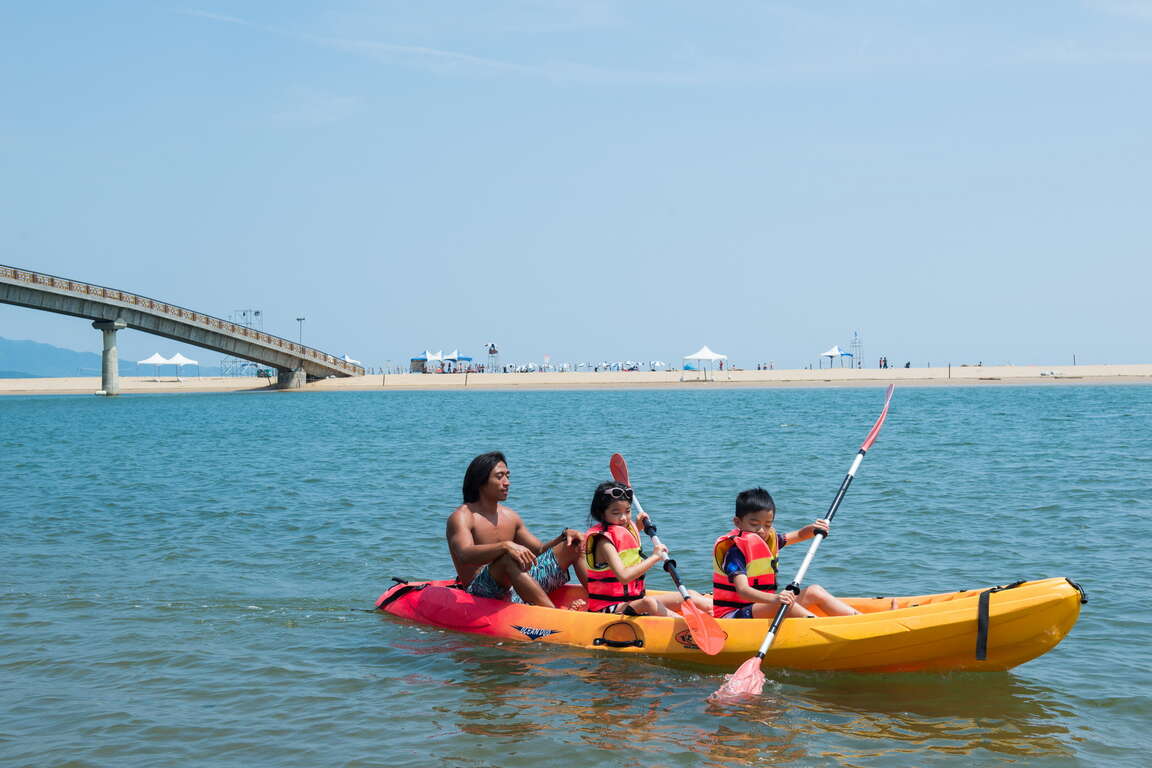 Windsurfing, also known as sailboarding or boardsailing, was invented in the United States in the 1960s. Windsurfing is a combination of sailing and surfing, and it is a challenging sport that requires high level of control and physical coordination. Under the guidance of professional instructors, you can stand on the board, set sail, and make unforgettable memories.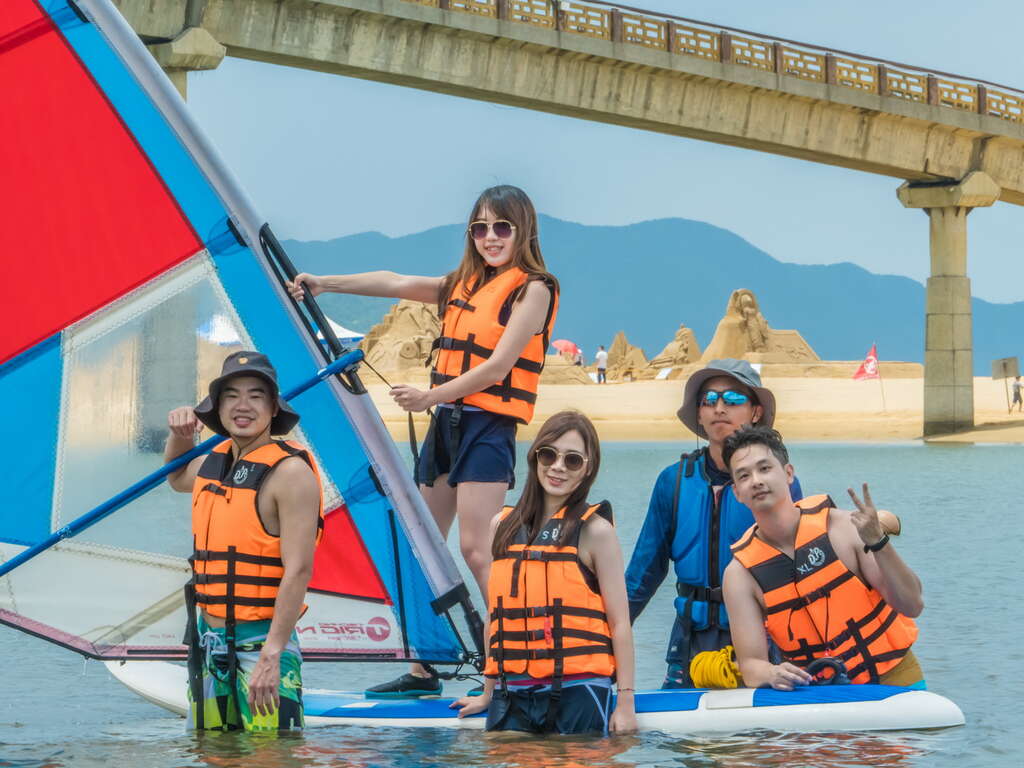 Combining the ocean with the unique inland river terrain, Fulong Beach is an excellent spot for windsuefing and canoeing. On Route 2 Taiwan which is mostly rocky shores, the golden, sandy beach here is rare. It is also the main venue for Fulong International Sand Sculpture Art Festival, Northeast Fulong Life Festival, and Gongliao Hohaiyan Rock Festival. It is the most exciting scenic area on the North Coast. The Fulong Bento in front of the railway station is a delicacy not to be missed.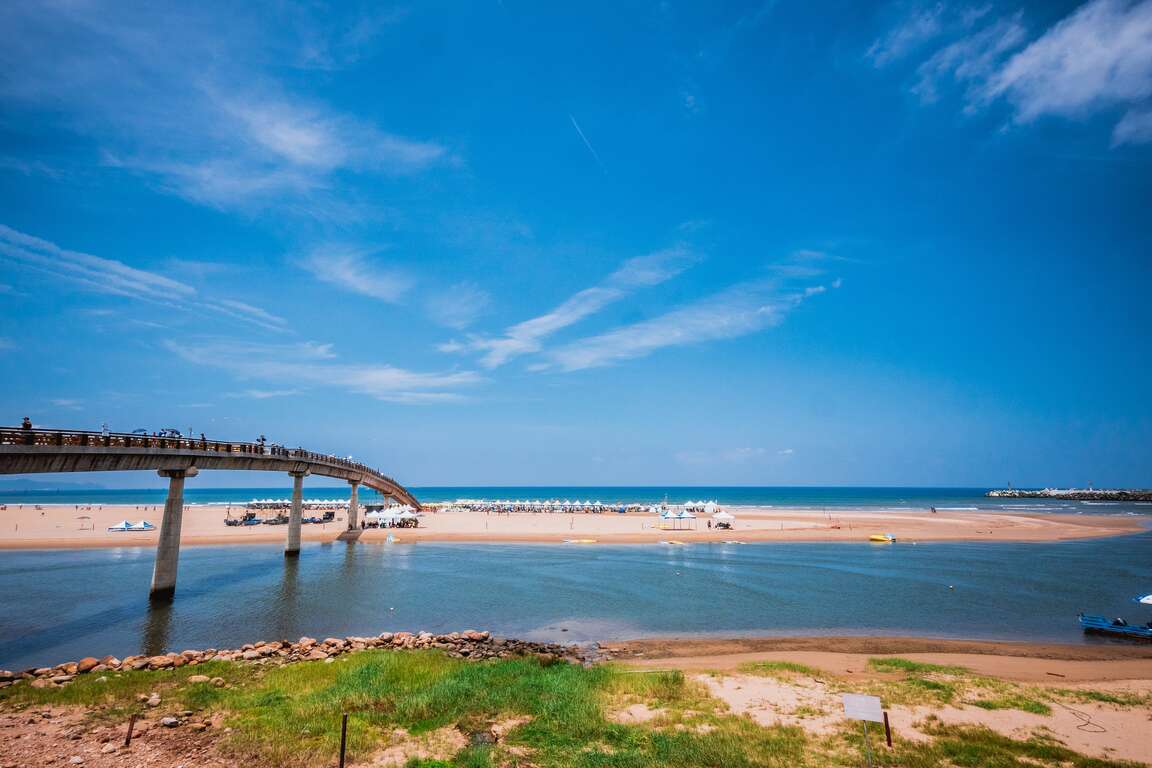 Surfing


You can enjoy the swag of moving on waves with just one surfboard. This wave-powered extreme sport originated in the Polynesia. It is an activity that requires high level of skills and technique. But after you have conquered the wild waves, the sense of accomplishment and the deep coolness are said to be life changing. That is also the reason why this difficult sport is so fascinating to tens of thousands of people.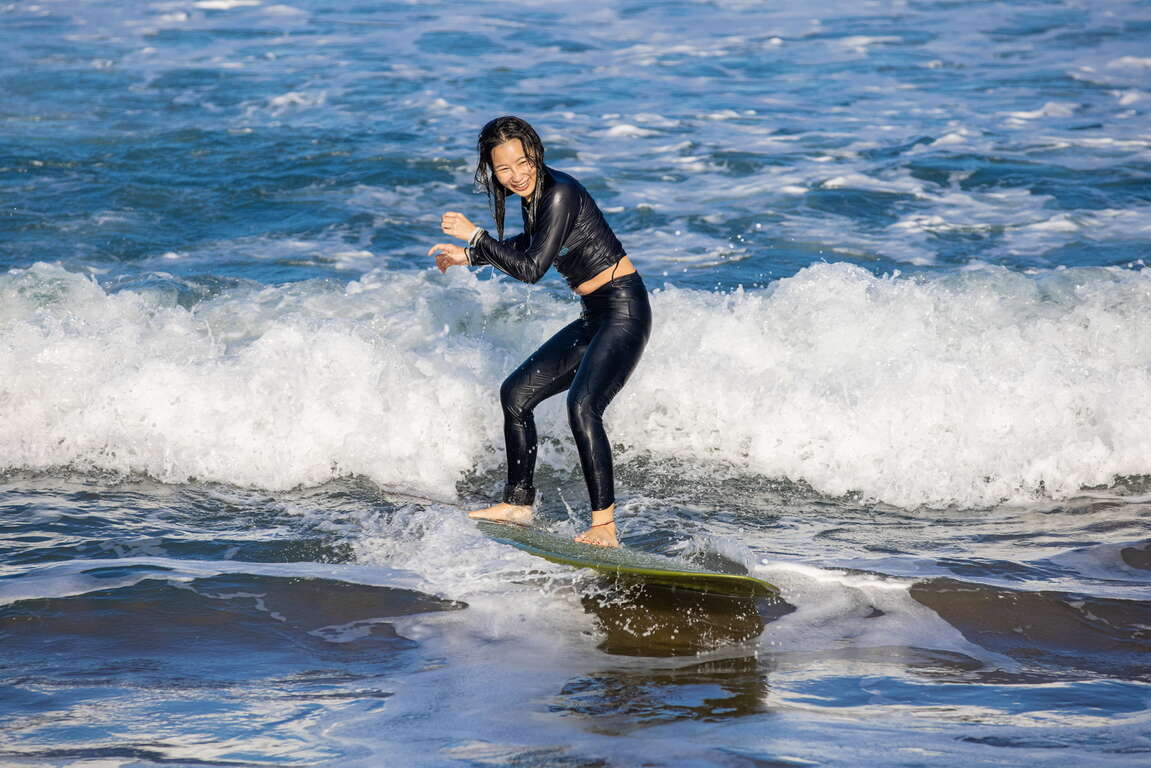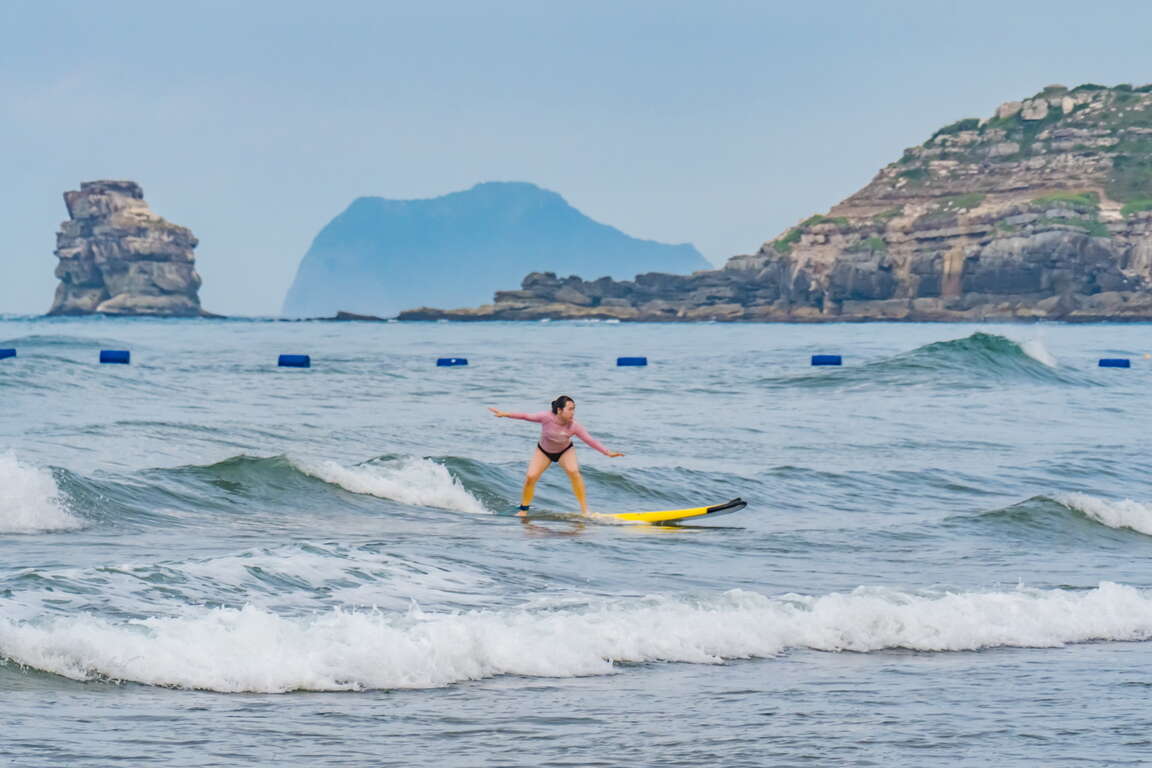 Jhongjiao Bay Surf/SUP Center is the top choice for surfing in New Taipei City. This five-star surfing mecca has a visitor center, viewing platform, and surfing/SUP center. Together with the nearby Zhongjiao Elementary School Surfing Academy, they form the New Taipei City Surfing Education Center. In addition to professional surfing instructors, a land-based practice area is available. You can practice and build your balance and skills on the ground first. Children and those who can't swim can all have a go at surfing.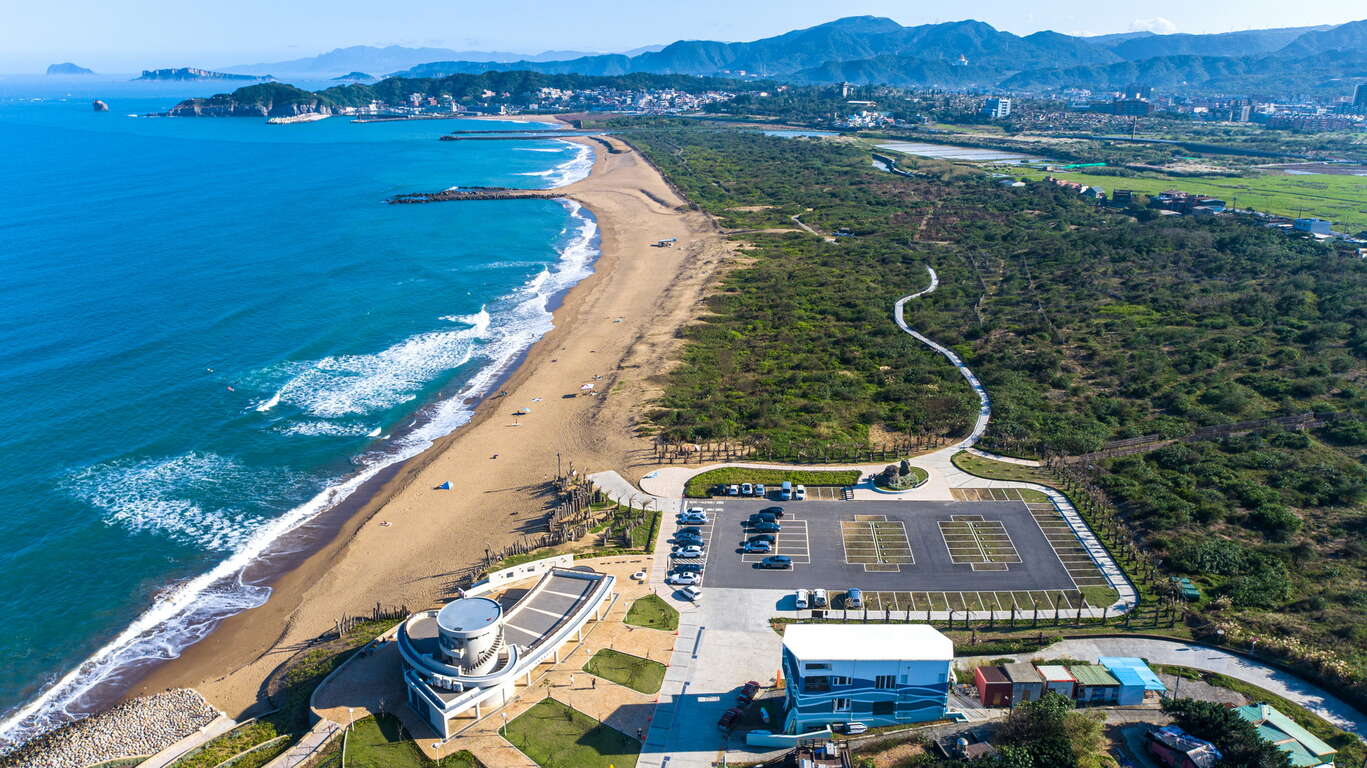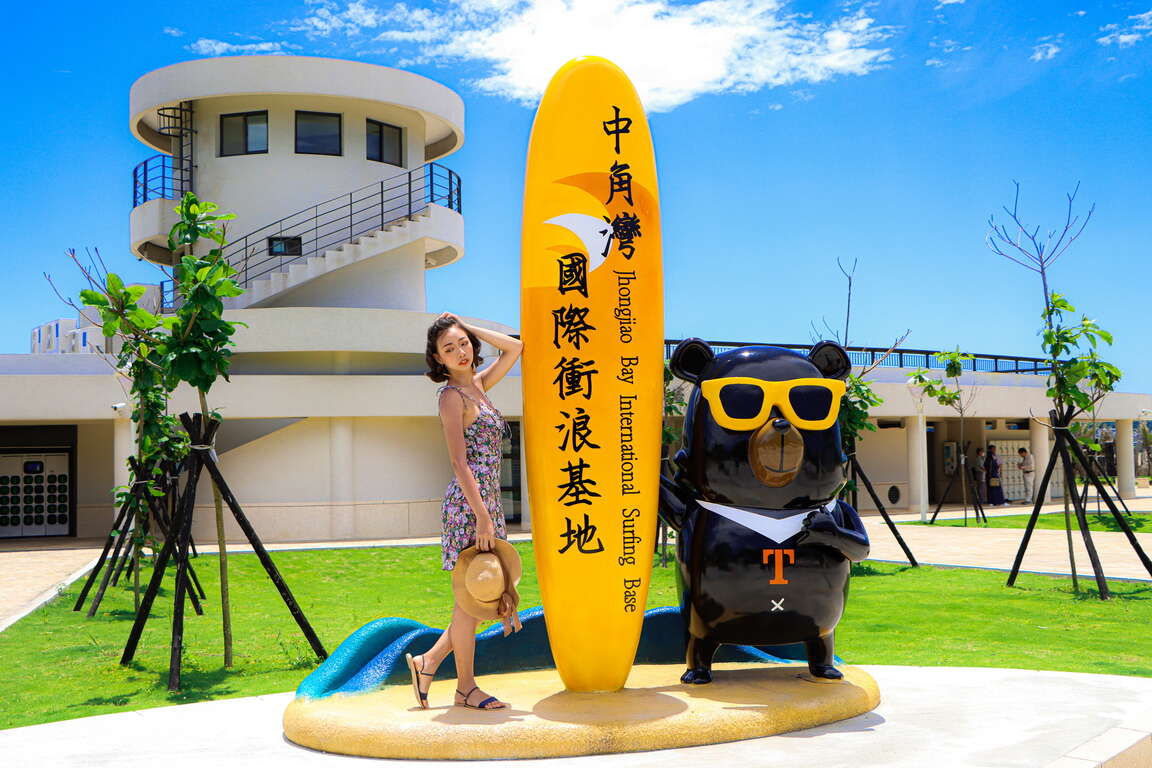 GoShare


GoShare is the trendiest low-carbon means of transportation on Route 2 Taiwan. You can rent an electric bike with just clicks on your phone. The bike is equipped with disposable helmet covers so that you can ride with peace of mind. GoShare has a total of 12 DOTs along the North Coast, connecting various major attractions. Put on a helmet and enjoy riding along the coastline.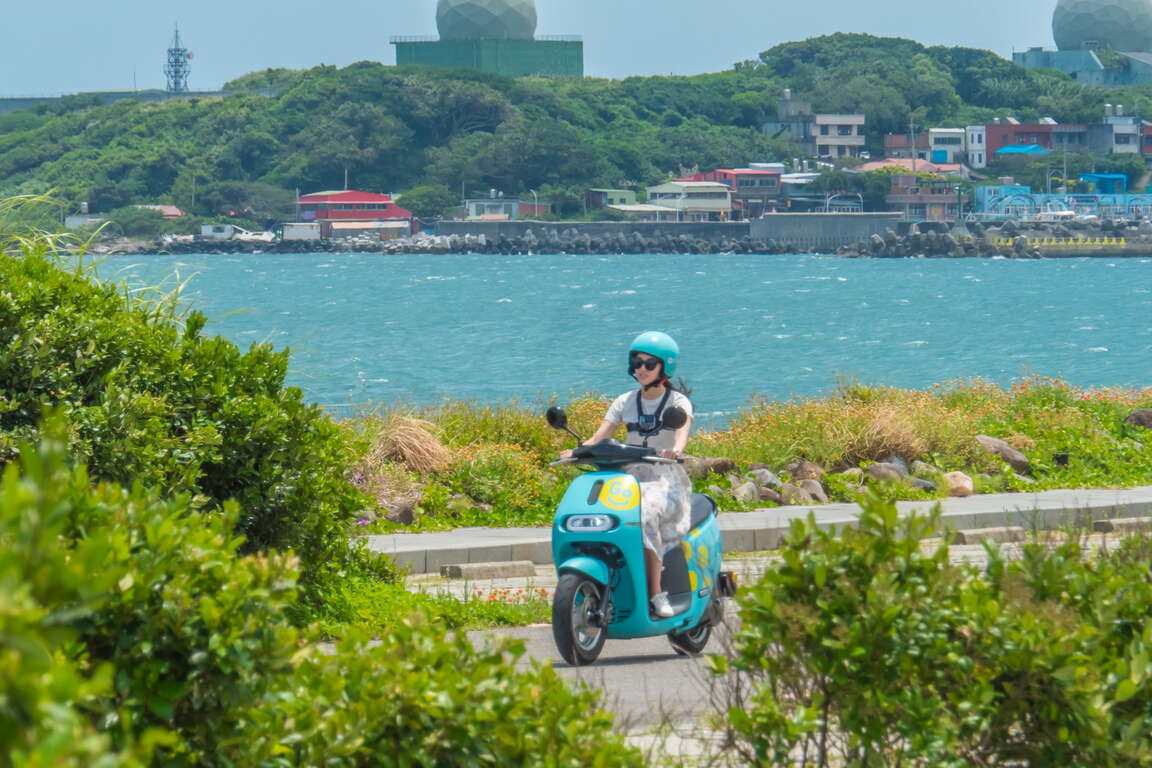 Shen'ao Rail Bike


Shen'ao Rail Bike was originally a coal-transporting railway. It has become a unique sea-viewing railway bicycle track in Taiwan. After three months of maintenance work on the tunnel structure, it reopened before the summer solstice this year. From June 18 to September 30, the "Magnificent Midsummer Romantic Night Ride" will be available from 18:00 to 20:30. With the beautiful lighting and atmosphere, visitors can enjoy an unforgettable journey under the summer starlight.